Summary
Simple and profitable business with guaranteed customers. Enquire Now.
Location Details
Perth Territories Available
Marketing support
We provide full support running your business and manage extensive local marketing campaigns on your behalf. Work is also guaranteed to all new Franchisees in Perth. As soon as training is completed, we begin sending work to you. This means that you start earning from day one. It's also allows you to bypass many of the common hurdles involved with starting a new business, increasing your chances of success in the long run.

Training provided
Training is provided locally within Perth. This allows us to provide a quality and relevant training experience and means you don't need to travel.

It also means we can get started as soon as you are ready with minimal wait time. In most cases, training is also paid because we will be going out and servicing real customers in the area as part of the process.

There is also heavy ongoing support. So you can be confident that if any issues do come up, someone who has likely been through the same thing before will be there to help.
Skills
Thanks to the training and high quality ongoing support we provide, no specific skills are needed to start your Handy Truck Business.

The only thing you need is a suitable vehicle, and the desire to learn and grow a good successful business that provides genuine value to your local community.

If you view yourself as being good with people and like the idea of your local community being your "office" then we would love to hear from you.
About the Opportunity
The Handy Truck started as a pickup and delivery business that was founded to fill a gap in the way things are transported for both consumers and commercial clients.

Owning your own Handy Truck Business means having control over your lifestyle. You book all your jobs, so you choose when and where you want to work. Our pricing system allows you to offer incredible value to your customers while generating a great income depending on the vehicle you choose to operate from and the sort of work you choose to do.

In this business, it's possible to make over $500 in a day. Even as a solo operator.

Except for your choice of Vehicle (Ute, Van or Light Truck), we supply everything you need to get started with your Handy Truck business. This includes all equipment, uniforms, marketing material, vehicle signwriting and software. Customers are also guaranteed upon the completion of training.

Find out more about starting your own Handy Truck business now by filling out the form on this page. We'll then be in touch to answer your questions and explain what's involved.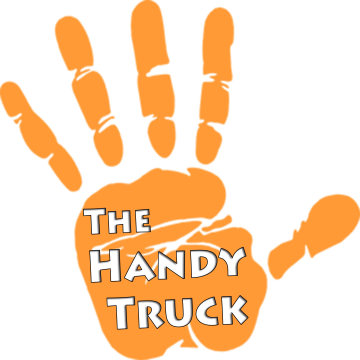 Find out more at the Handy Truck Franchise Information page