Summary
Swimart, one of New Zealand's largest and most successful pool and spa service providers, is offering an exclusive opportunity for someone to operate a pool and spa service franchise in NZ
Marketing support
Swimart has put together a comprehensive Marketing Strategy designed to build consumer awareness and still position each mobile service operator as part of their local community. Based on extensive market research, our unique strategy has enabled Swimart to grow into a strong retail brand. Through radio, bus billboards, local press ads, direct mail and digital marketing activities, we are further enhancing our reputation as the people to go to for expert advice and assistance on all pool & spa requirements.
Training provided
Swimart aim to provide our Franchisees competencies in the three most important facets of our business: industry and product knowledge; business management and development; and sales skills and customer service.
All new Franchisees are required to undergo a comprehensive 23 day training course. This course has 13 training modules which cover all facets of the Swimart business, from product and chemical knowledge, pool and spa filtration, marketing, customer service and a lot more.
Skills
Successful Swimart franchisees have excellent people skills, enjoy working outdoors, and are self motivated and posses a strong desire to succeed. Swimart prefers owner operator franchisees with management, sales, retail or trade skills to fully maximise the potential in the business
Length of Agreement
The initial franchise term is for 5 years and comes with an option for a further 5 years
About the Opportunity
A Swimart mobile franchise derives revenue from a wide range of activities in the Pool & Spa industry. Swimart provides products and services that cater to all the needs of the pool and spa owner. Our business is both challenging and very rewarding providing franchisees with the potential to build a sustainable and highly profitable, business along with enjoying a healthy work and lifestyle balance.
The Franchisee is responsible for the management and provision of on-site pool and spa services such as pool cleaning, repairs and maintenance and the installation of new pool or spa equipment. Mobile franchisees also sell all pool and spa owner requirements such as pool chemicals, equipment, accessories and spare parts. It is a very diverse business with varied income streams.

Year Business Established
1983
Year Franchising Commenced
1983
History
First established in 1983, Swimart has grown to be the largest chain of specialty Pool & Spa shops in Australia. With over 70 retail stores in Australia & New Zealand, we specialise in providing pool and spa owners with everything they need to maintain and enjoy their pool or spa.
In 2014, Swimart developed & launched a new mobile franchise business, based on our highly successful retail franchise offer, to provide quality pool and spa products and services in regional & rural areas & the potential to transition into a full retail franchise.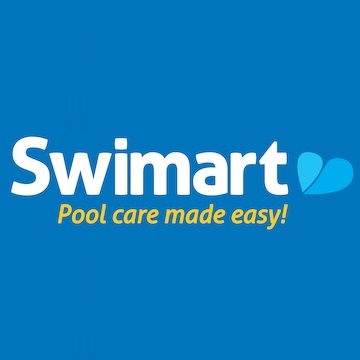 Find out more at the Swimart Franchise Information page