Summary
Sunnybank is a growing suburb in the city of Brisbane, and now it's the newest local coffee spot. Are you ready to operate your dream cafe? Open a Degani cafe in Sunnybank!
Marketing Fees
2% of gross
Location Details
The busy hub of Sunnybank is just 12km from Brisbane City, so you can catch those families and city slickers alike! We think this growing area is the perfect location for your successful new Degani cafe.
Marketing support
Lean on Degani's marketing department to help grow awareness and build your customer base (those locals who order the same coffee every morning)! Degani offers constant and ongoing marketing tools such as printing collateral, social media support, public relations and direct mail. Degani also has a strong national brand image and national advertising campaigns as well as tailored local marketing strategies and materials.
Training provided
After your five-week training program, the Degani team will assist in opening your store. From unpacking all the small-ware, hiring staff and their induction, the Degani team will be there. After your grand opening, the Degani support team will assist you with menu development, staff training, sales growth and FOH and BOH operations. You also have the confidence of working within a tried-and-tested business model, we have the systems in place to make your café a success! You can lean on other Degani café owners in the network for support!
Skills
We don't expect you to have years of hospitality or restaurant experience under your belt… As long as you have an appetite for success and a passion for people, we believe you have the skills to be a part of the Degani family. We will pass on our expertise so you feel confident you have what it takes to operate the best cafe in your area! You will be given a dedicated Business Development Manager who will support you and your business, plus you can learn from other Degani café owners within the network.
About the Opportunity
So, it seems you are on the hunt for a path to be your own boss, build a future for you and your family and live your hospitality dream! You can do this by opening your own Degani cafe in Sunnybank. You can create an asset and your financial security while doing something your passionate about. Imagine running your own business in an industry that continues to grow and shows no sign of slowing down!

Why should you take the step with Degani? We are one of the most affordable big brand café franchises in Australia, with only 5% royalty and 2% marketing fees. Our focus is to help you, our franchise business partner to run a successful business, while making our customers happy. We do this by focusing on delicious food, high service standards and an unforgettable coffee experience every time. Degani has a strong history of same store sales growth at 8.25% and over 126,000 coffees sold each week (head to our website to see a live count). We are passionate about working with good people to create something special. We are Australian owned and operated, have flexible entry costs, proven operating systems and we support you the whole way with training and marketing.

It's time to bring the Melbourne coffee culture to the heart of Ballarat and this could be your big opportunity to be the Degani brand ambassador and cafe operater of one or more cafes in the Ballarat area.

With Degani's flexible business mould you can choose the look of your cafe and write the menu. We support you with training, marketing and resources that independent cafes don't have the advantage of. Degani is the independent Melbourne born cafe group that supports entrepreneurs and brings family and friends together.
Year Business Established
1999
History
The Degani family opened a little bakery café in Clifton Hill, Melbourne in 1999, with fresh pastries, delicious breakfasts and smooth coffee, that saw the locals queuing each morning. Degani quickly became a leader in Melbourne's burgeoning café market, before strong interest from across the country led to national expansion.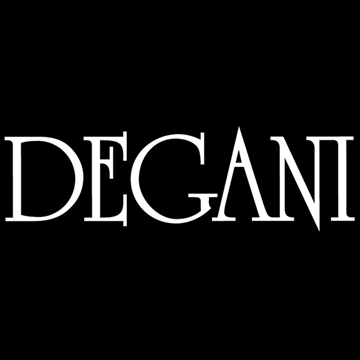 Find out more at the Degani Franchise Information page