Summary
Dream of being your own boss? No prior food retail experience is required! Enquire today for a free franchise information pack!
Location Details
2d/1722 Logan Rd, Mount Gravatt QLD 4122
Marketing support
The Pizza Capers Marketing Department is a team of qualified professionals with years of experience creating and implementing innovative and successful marketing programs. The marketing team are responsible for all major national campaigns including but not limited to:
• Advertising
• Digital Marketing including Social media
• Pizza Capers website
• New product development
• Assistance with Local Area Marketing
Training provided
• No prior food retail experience is required
• 6 weeks of training in total with most of the time spent in an operational store
• The remainder of training is conducted at RFG training academy on the Gold Coast.
• Additional in-store support when your store opens or upon settlement, in addition to ongoing assistance with in-store training on a needs basis from both National Office and the Sales and Performance team.
Skills
• No specific qualifications are required, although having business experience is an advantage
• Great written and oral communication skills
• The desire to be the owner / operator of the store
• The ambition to be successful and the drive to maximise the potential of the store
• The ability and willingness to follow the franchisor's proven systems
About the Opportunity
Franchise Location: Mount Gravatt, QLD
Purchase Price: $75,000

AAt Pizza Capers, our product is our passion. Our ingredients are rigorously monitored and taste tested.

The breadth of our menu, which includes gourmet pizzas, pastas, salads, sides, breads and desserts allows us something to tempt the taste buds of each and every member of the family.
All the ingredients on the Pizza Capers menu are individually sourced to ensure they are the absolute highest quality, regardless of geographical barriers.

Our dough is made on site using fresh yeast, our Aioli is made using real fresh eggs, we roast our own vine ripened tomatoes – we could go on and on. Some might call this extravagant, we call it absolutely necessary, which helps us ensure our customers enjoy the most delicious meal possible, every single time they visit.

So why wait? Detailed store information available on request - enquire today!
Year Business Established
1996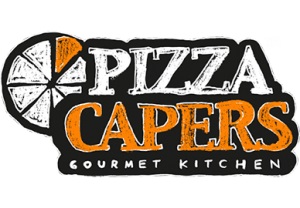 Find out more at the Pizza Capers Franchise Information page