Solar Run franchise - JOIN the 5th largest solar company in Australia!
Summary
Join one of Australia's fastest growing franchises. Currently operating in Vic, NSW, QLD, ACT and SA we are looking for motivated franchisees to come on board and sell renewable technologies.
Location Details
Australia wide
We have so much interest for solar and renewable energy from potential customers Australia wide, we don't have enough local franchisees to service all of our growing customer interest. Be the local energy efficient franchisee in your community.
Marketing support
As part of joining Solar Run you will be provided with a marketing pack. We have a customer focussed, interactive website which has been producing great results with SEO.

Solar Run has an extensive library of images and marketing resources that can be used to promote and market your business. Franchisees also wear a uniform and brand their vehicle to be visable everytime they see a customer. We have promotional materials available for franchisees to use including presentation folders and stationary.
Training provided
We provide extensive and ongoing training for our franchisees to succeed in their businesses. There is a one week, onsite training at our head office. This training involves learning about the solar industry, all products we sell and learning how to operate a successful business.

Skills
We are always looking for a highly motivated franchisee with a passion for renewable energies. This business would suit people with sales and customer focussed experience.
Length of Agreement
5 years
About the Opportunity
With the market now shifting to renewable energy resources, consumers are utilising more of their roof space to generate their own power and become more energy independent.
Solar power and solar batteries are now the most cost effective ways to reduce power bills.

The solar and renewable energy industry in Australia is booming now that consumers
understand the savings which a new solar system can achieve. Technology and
innovation is disrupting the traditional energy suppliers and there is great potential for
keen entrepreneurial minds to deliver alternative energy solutions to customers. It's an
exciting time to be part of the renewable energy industry with high demand and
popularity growing at a record pace year after year. With the added advantage of
helping Australian households reduce their carbon foortprint and green house gas
emmissions.

Solar Run is continuing its success by expanding across Australia and we are searching
for like-minded franchise partners to help us grow with the industry. We now operate
in VIC, QLD, SA & NSW with franchise opportunities in most metro suburbs and regional centres. Ideally you will be passionate about renewable energy solutions and be driven to help Australian families gain greater independence from energy companies.


Year Business Established
2016
Year Franchising Commenced
2018
History
Founded in 2016, Solar Run was created to bring home owners a simple and affordable way to power their homes with the sun and get back control of their energy bill. Our franchise network strives to provide excellent value for money and expertise over and above the customer's expectations.

Our franchisees are local people helping their local customers find the right energy savings for their homes.
Awards
2020 Franchise Council of Australia Award, VIC / TAS Single Unit Franchisee of the Year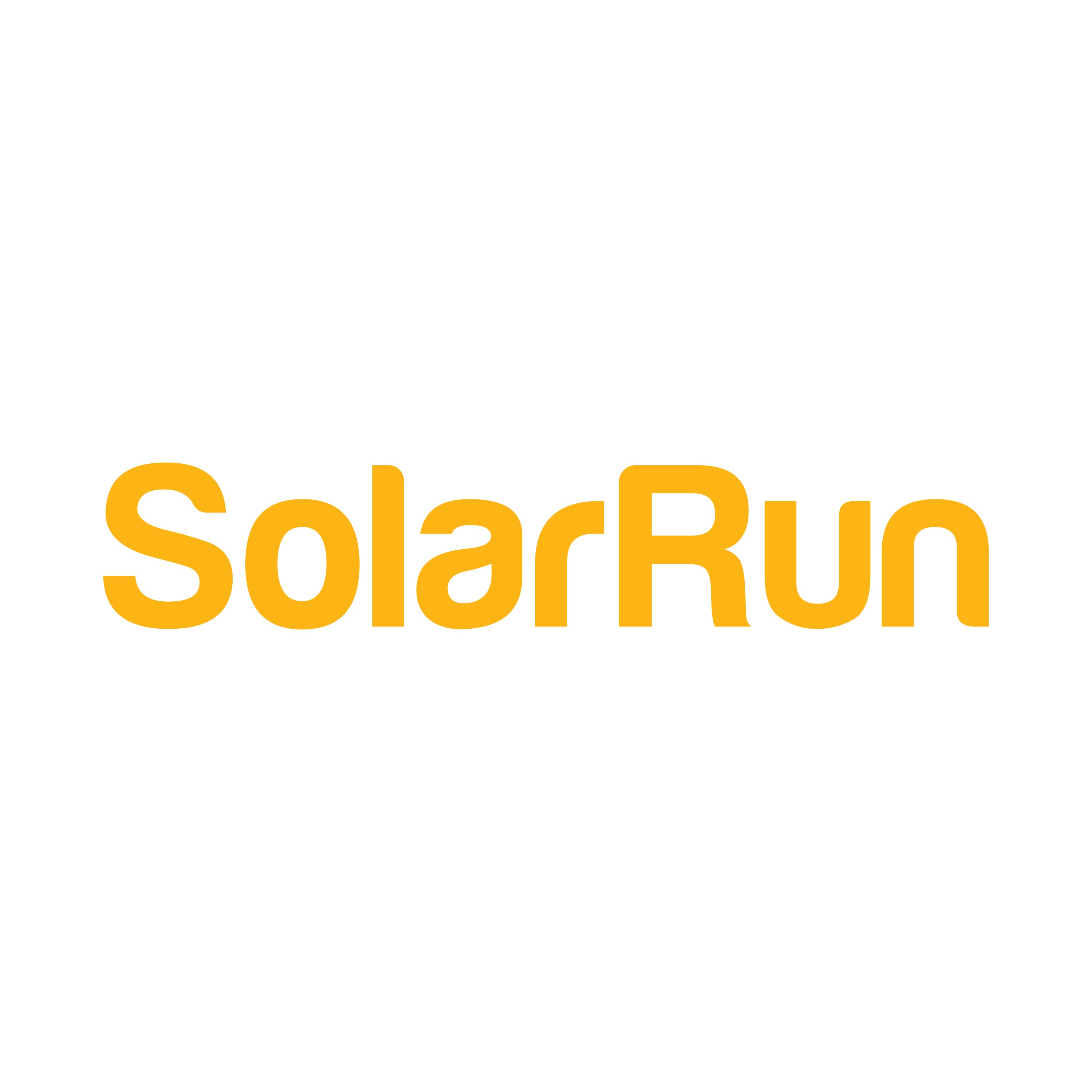 Find out more at the Solar Run Australia Franchise Information page