Summary
Established handyman and property maintenance franchise for sale with a strong reputation and long clientelle list in the Hills area. High guaranteed income. Great support team.
Marketing support
Skilled Handyman has a team of marketing experts that takes care of all digital marketing and branding campaigns. Our aim is to take our brand nationwide and hence marketing and brand awareness is our no.1 priority.
We also put together local marketing packs to help our franchisees maintain brand awareness in their own exclusive territories, taking out the guesswork when it comes to effective and cost conscious marketing.
Commercial clients gained in each territory also provide a very safe and steady income for our franchisees.


Training provided
We provide 2 weeks full, on the job training covering all aspects of day to day running of the business.
This training will cover important skills such as quoting a job, carrying out works and collecting payment.
At Head office, we will show you how to effectively market your local area to grow your business, as well as help you set up your new business, Abn and Insurances.
We adopt a partnering approach with our franchisees, putting you in the best position to grow your business and succeed.

Skills
You do not need a degree or certificates to operate a Skilled Handyman franchise, however, a home handyman with experience in the use of hand and power tools is expected.
Having a trade or building background helps also, but is not compulsory.
Business experience is not necessary as our systems are designed to be very user friendly and are easily learned.
Perhaps the most important skill you will require would be people skills.
Skilled Handyman is primarily a people business, so you will need to enjoy and be good at working with people.

Length of Agreement
Having experience in any of the following trades is also a bonus:
- Painting
- Carpentry
- Plastering
- Landscaping
- General building works
- Tiling
- Handyman
- Property maintenance
About the Opportunity
Becoming a Skilled Handyman franchisee means you will be part of a trusted brand in an amazing organisation that is focused on helping you achieve your financial and lifestyle goals.

A healthy work-life balance is the single most common reason people enquire about becoming a Skilled Handyman. You will be in control of the hours you work, giving you more time to do the things you love.

Here are just a few more reasons why Skilled Handyman should be your choice of franchise.

THE BUSINESS OFFERING
As a Skilled Handyman franchisee you will benefit from over 20 years experience in the industry. We have an established track record and over time have perfected our service offerings, increased our customer database, refined our marketing systems and established the brand name with tried and tested business methodologies. It's this business know-how we will share with you.

OUR BRAND
We have developed our brand to be friendly, trusted and well recognised.
We ONLY promote handyman and home maintenance services.
We are a licensed building company, so you will be supported by licensed and experienced builders, not simply franchise consultants.
This is what defines us and sets us apart when it comes to being trusted home improvement specialists.

THE REVENUE
Our business model has low fixed costs and very good profit margins, meaning more money in your pocket.

EASE OF OPERATION
This is an easy business to operate. You get leads, contact the client, offer a quote and book in a time to perform the job. It's really that simple.

TRAINING AND ONGOING SUPPORT
We're here to help. We understand that starting your own business can be a daunting experience. That's why we are always on hand to offer support and guidance when you need it.

NO HIDDEN COSTS
We are an open book when it comes to fees and charges. That's because we adopt a partnering approach with our franchisees, putting you in the best position to succeed.

NO MORE PEAK HOUR TRAFFIC
You can choose a territory close to your home, meaning no more traffic and more time to spend with the people you love.

THE SKY IS THE LIMIT
Whether you just want a better work-life balance, or you want to grow into a larger business with several employees, we will support you all the way. We even have business coaches on hand to guide you if your intention is to grow your business to the next level.

Whether you are a skilled tradie or just very good with your hands and can offer great customer service, then consider becoming part of our great Australian brand at Skilled Handyman.


Year Business Established
2014
History
Skilled Handyman was established in 2014 by two licensed builders, each with over 20 years' experience in the industry.
Initially employing 2 full-time handymen in Sydney's Northwest, they soon expanded to a team of 9 and realised they could achieve even more by having a network of motivated owner operators and so Skilled Handyman Franchise was born.
With larger territories and a more affordable entry point, Skilled Handyman forecasts rapid growth this year.
Why not get in touch now to secure your Sydney territory.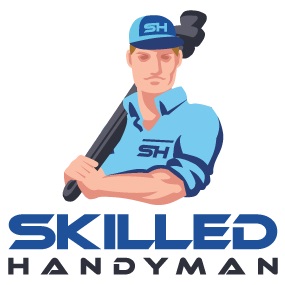 Find out more at the Skilled Handyman Franchise Information page