Summary
Simply Helping Franchising is a national franchise system. A great opportunity now exists to purchase a Simply Helping Franchise - Tasmania
Location Details
This exclusive territory encompasses the State of Tasmania.
Marketing support
Our Marketing Progam includes many mediums and will vary from the general branding of Simply Helping to more targetted marketing strategies. It can involve online, socia media, print to TV advertising and direct mail, and any other medium appropriate to the territories. In addition to general marketing support, a percentage of your investment fee goes directly back into marketing within your territory over the first few months of your business. We also assist with the development of a business and marketing plan for your territory.




Training provided
Overall training is undertaken to help set you up so that you can concentrate on building your business. This entails working through the Operations Manual, policies and procedures, registrations etc. Training time will depend varying on the franchisee's level of business experience with time spent on-site with you establishing your work environment, helping you develop up your brokerage contacts and initiating meetings. Our on-going mentoring by experienced support advisors will assist in developing your confidence and experience in business.
Skills
Key Criteria:
*Experience in business operation, which should include either sales or marketing is a distinct advantage.
*Experience or knowledge of the in-home care and support/health industy an advantage.
*Professional, committed and personable people with a passion for succeeding in any venture they commit to.
*Professional presentation, excellent personal skills and telephone manner essential.
*Strong communication skills essential.


Length of Agreement
The Franchise Agreement is initially 5 years, with the option of 5 year additional terms.
About the Opportunity
Joining the Simply Helping franchise team is a supported opportunity for you to enter the in-home care and support industry. Since 1998 we have the experience of working within and developing up a business model that works well within the Australian health and social context. Our support team includes members with extensive experience in the health sector, human resources, industrial relations, management and in private business, and bring a wealth of practical knowledge and 'smarts' to our business.

We have experience in starting up franchises in regional Victoria, Melbourne, regional NSW and Perth WA, with 12 currently operating.

We are unique because we provide a suite of in-home support services to our senior population, families and individuals living with a disability, brokerage clients such as hospitals, and to families and individuals using our services as a lifestyle choice. This extended clientele base gives you the advantage of additional growth within the business through a varied client mix and repeat business. Our services can be from a half hour shower to 24 hr care. It can be babysitting to respite and personal care to general home cleaning.

Your role will be to embrace the challenge of starting the business from the beginning and will include the recruitment, management and coordination your staff, and the development of relationships through networking, and marketing. Your skill base will assist you in these aspects of your business and its growth.

Under the expanding disability program NDIS and the Aged Care Reforms, Simply Helping is well placed to expand as a provider of services under these progammes over the coming years.

Each territory is established to provide you with a population and demographic base to enable you to grow a strong business. We assist you with the development of a Marketing and Business Plan, from which flows a dedicated marketing strategy for your territory for the first 3 months to ensure major exposure within your territory. We also assist with the development of a list of potential contacts/clients within the brokerage sector that allows you to make that initial important contact early in the commencement of your business.

Our franchisees are supported by a team of people expert and proficient in their fields, selected for their ability to provide support and advice to assist in the growth Simply Helping.

Contact Paul on email - pauloconnor@simplyhelping.com.au


Year Business Established
1998
Year Franchising Commenced
2008
History
Simply Helping was founded by Angela Feery-Richards in Australia back in 1998. Angela has an extensive background in the health industry spanning 35 years as a health professional within the private and the public sector. Simply Helping has developed as a company of integrity to provide a suite of services to individuals and families using professional and trusted carers within an environment of caring and meeting the needs and wants of its clients.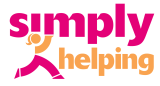 Find out more at the Simply Helping Franchise Information page