Summary
Easy to run. Long established niche industry. Market leader. Low Overheads - Huge Profits. Work your own hours and be your own boss! Includes fully fittted van, equiptment and training!
Location Details
Canberra
The business opportunity encompasses Canberra, Goulbourn, Cooma, Albury. Wagga Wagga & Griffith regions. It is run on a mobile basis so there are no leasing expenses.
Marketing support
We offer comprehensive marketing support, including TV advertisements, professional website and local initiatives to ensure a broad marketing campaign and maximal sales. We also provide you with marketing resources and promotional mateial such as flyers and the brand manual for new franchisees to utilise. Our support means more time for you to focus on the customer and grow your business
Training provided
There will be an initial 2 week onsite training program where we cover all aspects of running a successful Seal-A-fridge franchise. Further traiing and onging support is also provided based on an individual needs basis. We are here to help you!
Skills
No experience or trade skills required! If you are customer focussed, motivated, looking to take control of your future and earn an attractive profit, this is the perfect investment and an amazing opportunity! Contact us today.
Length of Agreement
5 x 5 years
About the Opportunity
Seal-A-Fridge is a Refigeration Seal Replacement Service, providing customers with a comprehensive convenient service at an affordable price.

The SEAL-A-FRIDGE franchise does not operate from a shop front: this means lower overheads, no leases, no landlords, no unacceptable rent increase, and best of all, you do not have to wait for our customers to come to you - you go to them.

Our mobile service goes direct to the client at their office, business or home and carries out the necessary reparis to the refrigeration unit on the spot, eliminating the inconvenience of arranging transport, and wasting valuable time.

THE SEAL-A-FRIDGE OPTION:

SEAL-A-FRIDGE allocates each franchise owner a specific exclusive franchise area. This area will feature domestic, retail, commercial and industrial customers - all of which are potential clients! SEAL-A-FRIDGE provides all the tools, equipment and the professional support a Franchisee will require in order to provide the client with the best possible service. We are here to help you reach your goals.

WHY INVEST IN OUR MOBILE SEAL-A-FRIDGE FRANCHISE?

Work from home
Exclusive rights to operate the SEAL-A-FRIDGE system in your area.
Chance to be your own boss
Flexibiliity and an enjoyable lifestyle
We are here to help you reach your goals by giving you access to full training and ongoing support.

BENEFITS TO THE INVESTOR

SEAL-A-FRIDGE provides you with the business infrastructure, equipment and know-how needed to establish and operate a successful refrigeration seal replacement business.
- The advantages of franchising such as the economies of scale (the buying power of a large group) are optimized.
- All available human resources and support systems are at your fingertips on an on-going basis.
- Your contribution to the team is hard work and dedication, BUT most of all, a willingness to learn new skills along with a desire to continually improve yourself and your business.

Year Business Established
1998
Year Franchising Commenced
1997
History
SEAL-A-FRIDGE began trading in 1988. During its introductory phase of operations, the company learnt many lessons through a trial and error process, to finally develop a system that would make it the leader in its field. In 1995 the company franchised its operations and due to the success of this operation, further expansion of the SEAL-A-FRIDGE network is underway.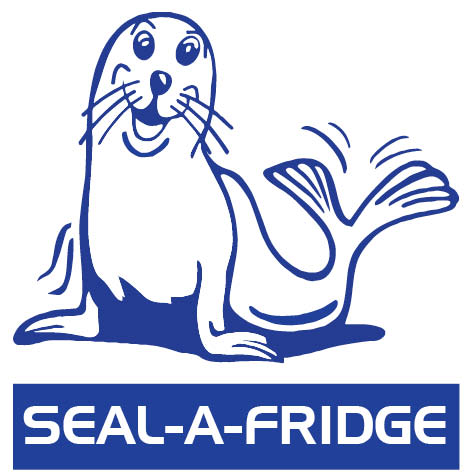 Find out more at the Seal-A-Fridge Franchise Information page