Summary
Why not join with an award winning franchise, giving you brand credibility from day one.
Location Details
Launching for the first time in Australia with locations available right across Queensland, New South Wales, Brisbane, Gold Coast, Cairns, Gladstone, Sunshine Coast, Sydney, Rockhampton, Newcastle, Surry Hills, Bowen, Mackay, Canberra to name a few.
Marketing support
We will provide you with a marketing toolkit containing everything you need to run topical campaigns throughout the year, social media presence, PR, advertising templates, initial and ongoing training, and an unparalleled internet presence. These and other initiatives will generate inbound leads (business opportunities) for you. We will provide further information on our 'Discovery Days'.


Training provided
Extensive training is provided, with the initial training for six weeks, with a week's home study in week four. Starting with an online aptitude test at home before joining the training course.

The tax, accounting and software training is delivered by our team of qualified accountants and trainers in conjunction with specialist training partners. Through this partnership we are able to ensure that materials are up-to-date, directly relevant for our network and of the highest quality.
Skills
If you are a qualified accountant or hold tax qualifications, then running your very own TaxAssist Accountants practice can offer you the challenge you have been looking for with the support you need. Bank managers, finance managers and audit managers also make great franchisees too and we have various routes for getting you where you need to be to run a successful accounting practice. If you aren't a qualified accountant, then employing qualified accountants with a Tax Agent license is essential while you concentrate on building the business.
Length of Agreement
5 years with unlimited renewals
About the Opportunity
The TaxAssist Accountants franchise model is based on very simple principles.

By servicing the needs of small businesses, subcontractors and the self-employed, as a franchisee you can focus on a group of clients that have traditionally been neglected. Keeping to the smaller client can offer time-management advantages and through our training and judicious use of our support functions, you can also provide first class service to your client base.

Our aim is to strengthen our network with franchisees that follow our business development strategies in order to build a sizeable accounting practice. These strategies are based on best practice and powerful marketing techniques that can accelerate the growth of each franchisee's business. Initially, you are likely to spend at least half of your time on business development activities, with the view of growing your practice by spending more of your time attracting new clients, managing customer relationships and leading a team of staff members - the goal is to work on the business rather than in it.

With many years' experience (since 1995 in the UK) behind us, we have actively evolved our support infrastructure to enable franchisees to build their businesses in a commercially dynamic way.

The proven business model of TaxAssist Accountants is straightforward – take on hundreds of small business clients with relatively uncomplicated work whilst being based in visible, accessible and welcoming shop front premises. And while you are building a valuable asset you will be obtaining an ongoing income. When you are ready to sell your practice, we can help you realise the value of your asset and you have the knowledge that you will be able to sell at industry multiple norms and beyond.

By adhering to the business model and taking a proactive approach to marketing in your territory, you will attract clients at a considerable rate. Client acquisition will be facilitated by our unique and innovative approach to marketing, which will significantly help the build-up of your fee-bank. Alongside this, we generate leads for all franchisees throughout Australia, which clearly separates us from other accountancy franchises.

"The look and feel of the shops are completely different from traditional accounting practices. Clients appreciate our open, welcoming look and we want clients to enjoy coming through the door. The shop certainly seems to be working too, in the first two weeks of opening, I signed 14 clients, the majority of which were walk-in clients!"

Avendra Narayan (Liverpool, Sydney) franchisee
Year Business Established
1995
Year Franchising Commenced
1996
History
TaxAssist Accountants was founded in the UK in 1995 by a group of dedicated professionals and based on a concept that was, and still is, fundamentally simple: to bring first class professional services to the small business owner. Our aim is to continue to expand in a controlled manner, a network of people all working hard to succeed in both financial and personal terms.

Through franchising we knew we could maximise growth potential to the mutual advantage of both TaxAssist Accountants and our Franchisees.
Awards
2015 – British Franchise Association Franchisor of the Year Bronze Winner
2015 – Smith & Henderson – Best Franchise Awards – Winner of Best Franchise with total investment 75k plus and 5 Star Franchisee Satisfaction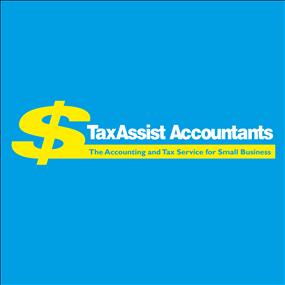 Find out more at the TaxAssist Accountants Franchise Information page