Internal Ref: Sunshine COAST
Summary
Experimac is the innovator in technology sales and service, specialising in highly coveted Apple® products with multiple revenue streams and a track record for financial success.
Location Details
United Franchise Group is pleased to announce the launch of Experimac. Your one-stop apple product repair and sale centre. NOW looking to expand to the Australian market with territories available in major parts of the Sunshine Coast.
Marketing support
A National Marketing Fund provides extensive digital campaigns to help drive B2B leads to your store, including Google AdWords, SEO, Email Marketing, database acquisition campaigns, online advertising, public relations, Point of sale material and local area marketing campaigns.

Each franchisee has their own individual website that is fully customisable for their own location. This is vital for you to be found in your local marketplace.

Training provided
We also ensure that you are knowledgeable and ready to serve your community, as an expert in the industry. You'll take part in an extensive training program, which includes 2 weeks of training at our global headquarters in West Palm Beach, Florida. After that, you'll get personal one-on-one training right in your store to ensure you have the technical, business and marketing expertise you need. Ongoing training opportunities are also provided through regional meetings, our World Expo events and our proprietary online education portal.
Skills
No prior industry experience required. The best skill that you'll have will be the willingness to meet other local business owners and be of service to them. Do you like a chat? Then you're the right kind of person for us.

We've introduced people from all walks of life to the United Franchise Group brands. We're not looking for our franchisees to be IT technicians or have any Apple support background- we want you to run and manage a successful business and be the face of your company.

Length of Agreement
35 years. We want you to be able to build an asset on which you'll realise your return in the future, without the fear of non-renewal or franchise saturation.
About the Opportunity
Experimac is the innovator in technology sales and service, specializing in highly coveted Apple® products with multiple revenue streams and a track record for financial success. The original retail location saw steady growth, with even more expected with the addition of phone repair services. Anyone can be an Experimac customer!

Why Choose Experimac?

As an Experimac franchisee, you'll enjoy world class benefits that are proven time and time again with our other franchise models, while benefiting from an emerging high tech industry. The combination of our experience with an exciting new sector makes this a truly exceptional opportunity.
• Emerging technology field in a sector with great growth potential
• Strong sales history with growing profits for the first retail location
• Loyal Apple® customer base
• Advertising & marketing systems in place to help you benefit from every sales opportunity
• Comprehensive training program will teach you all aspects of running your own successful Experimac store
• Location & set up assistance to ensure your location capitalizes on exposure opportunities
• Financing opportunities available to help make your dream of owning your own business come true


Success will be driven by:

• Selling pre-owned Apple® computers & laptops
• Repairing computers, laptops, tablets & phones
• Taking trade-ins of previously owned Apple® products
• Selling new computer, laptop, tablet & cell phone accessories
• Online sales of used electronics Upgrading memory and software on computers
This unique combination of a wide variety of products and services led to tremendous success of the first retail location.


Service, repair and upgrade options include:

• Cracked Screens
• Broken LCDs
• Buttons & Power Jacks
• Memory Upgrades
• Hard Drive Replacement
• Battery Replacement
• Operating System Installation

Year Business Established
2009
Year Franchising Commenced
2014
History
The first Experimac location was opened in West Palm Beach, Florida in 2009. The store quickly became highly successful, so Jim asked his four sons to join the team in order to help provide the best service possible while developing long-lasting relationships with the customers. In the years since the store opened, Experimac has built a reputation for offering superior customer service, unmatched expertise in the electronics industry, and reasonable prices for used Apple equipment
Awards
2018 Franchise 500 by Entrepreneur magazine

2018 Fastest Growing franchise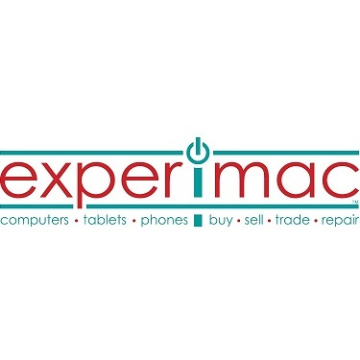 Find out more at the Experimac Franchise Information page