Summary
Fully Promoted was awarded Top 10 Franchise status in the franchisee satisfaction survey of 2013. Mon-Fri, B2B, low staffing, in-demand industry.
Marketing Fees
1% of gross
Location Details
We're looking to cintinue expanding throughout Qld with exciting new opportunities on the Gold Coast, as well as in Toowoomba, Mackay, Rockhampton, Townsville and the Sunshine Coast.
Marketing support
Advertising Fund run for and by franchisees. Comprising CSR activities, heavy online presence (PPC, SEO), monthly promotional product program, email marketing, database acquisition campaigns etc.
Training provided
Full 5 week training program provided. First 2 weeks in our World HQ in West Palm Beach Florida (a horrible place to spend 2 weeks of your life), then 3 weeks training back in Australia with (a) a Mentor Store and (b) our experienced Franchise Support Staff.

We're there to support you on the entire franchise journey; and not just us - you have almost 50 other franchisees doing exactly what you do that you can call, email or visit to help you continue your own growth.
Skills
None required. The best skill that you'll have will be the willingness to meet other local business owners and be of service to them. Do you like a chat? Then you're the right kind of person for us.

We train you on the necessary industry skills - sales, production, suppliers - so that you can concentrate on growing your business.
Length of Agreement
35 years. We give you the confidence to grow your business without the fear of renewals or franchise saturation.
About the Opportunity
The art of branding your company via your uniform is nothing new; in fact embroidery has been around for centuries. However the use of branded uniforms has taken a giant leap in the 'corporate casual' era. Every company knows and understands the branding and morale benefits that come from having your team all in the same outfit.

That's what a Fully Promoted franchisee does. Every day, we help business brand themselves and establish their image through the embellishment of uniforms and promotional products. Whatever you can think to put a logo on, we can do it at EmbroidMe! As a result, this need to get noticed has propelled the embroidery industry to a $20 billion market.

Fully Promoted has been at the forefront of this growth, having franchised the full-service branding concept for ten years. You'll be joining Australia's largest Marketing network, with 48 stores across the country and more than 300 around the globe.

We are looking to expand into the Southport, Ashmore and Surfers Paradise business area on the beautiful Gold Coast, as well as regional areas where we've had phenomenal growth with our Signarama brand.

Uniforms and promotional giveaways are a highly emotional purchase. Your greatest moments in this business will be when your customer sees their brand come to life in front of their eyes. Job satisfaction is high.

Does this sound like the kind of working environment you've been looking for?

As part of our community you get the full support and services of the Fully Promoted team - a group that is committed to providing you with the training, consulting, analysis, and resources you need to make your Fully Promoted store successful.

As an Fully Promoted franchisee, you enjoy several unique benefits:

• Industry-Leading Buying Power
• Internet Business/Online Marketing
• System-wide Peer Networking
• Initial Supply of Marketing Materials
• Professional Store Design
• A Respected Brand Name


We look for the following attributes in potential franchisees:

1. Good Communication Skills
2. Well Organised & Disciplined
3. Good With People
4. Entrepreneurial Spirit
5. Motivation For Success

Other Benefits of becoming an Fully Promoted Franchisee include:

• Site Selection & Lease Negotiation
• 5 weeks Initial Training
• Ongoing Support
• Franchisee Meetings
• Annual Conferences

What next?

If you think you've got what it takes to join the Fully Promoted 's success story as a franchisee, contact us today for more details about becoming part of our community.
Year Business Established
2004
Year Franchising Commenced
2004
History
Fully Promoted is part of United Franchise Group, franchisor of leading brands such as Signarama and Plan Ahead Events. Privately owned, we have grown from a single pilot store in 2000 to more than 300 stores globally in 16 countries since then.

With almost 50 stores now in Australia, we are the largest brand in our industry with the best recognition and showing fantastic growth in the promotional and branding industry.

Awards
Top Franchise - Franchise Satisfaction Survey - #7 2012
Top Franchise - Franchise Satisfaction Survey - #8 2013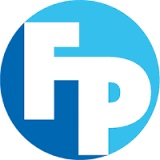 Find out more at the Fully Promoted Franchise Information page