Summary
Unique opportunity for ex Corporates, existing Consultants or Business Coaches to step into a key leadership role where you mentor new coaches in an allocated region.
Marketing support
For a limited time, the Trusted Advisor Network are recruiting Regional Directors across Australia and New Zealand. We are looking for the right people that fit our brand and philosophy for business improvement in the SME sector.  With the right team of Regional Directors, we believe we can have a profound influence on the SME business community.


Training provided
We provide all the initial and on-going training, resources, tools and systems for the new coaches. Your role as the Regional Director is to provide an additional level of local leadership and accountability that complements our Training. This includes leading and managing your team as they build their coaching businesses.
Skills
• Ideal for those with a strong corporate, management and leadership background looking to build on their past business experience.

• Work with us to recruit and mentor your own team of business coaches and consultants into an already established network.

• Strong income potential: $200k - $350K

Length of Agreement
 2 Years + ongoing renewal opportunity

About the Opportunity
As part of our expansion we are looking for highly committed business people with a passion for helping others, and who have successfully built teams and businesses.  It may also be that you're an existing coach or consultant who wants to amplify your influence. Either way, we have limited regions to find Regional Directors for.  

We have already appointed 4 Regional Directors from our internal network who have each built their own businesses based on our system.  They are massive advocates for our system and key people in our network who have earned their role as Regional Director through dedication, hard work and results.

We are now recruiting externally to fill the remaining regions.  

This is a self-employment position where the Regional Directors role will be to work closely with us to build your own coach consulting business, or expand your existing business (target $240k+) while recruiting consultants and coaches to join your own team, in your allocated Region (target additional $100k - $300k).  

We provide all the initial and on-going training, resources, tools and systems for the new coaches. Your role as the Regional Director is to provide an additional level of local leadership and accountability that complements our Training. This includes leading and managing your team as they build their coaching businesses.

Skills & Experience:
• Enjoy connecting with and leading teams and individuals
• Self-driven with a strong desire to achieve.
• Motivated to help others and see them succeed.
• Feel like you still have more you would like to achieve in your career.
• Like the idea of being involved and assisting the SME business community.
• Looking for a long-term career option that combines the above.

As the founders of the Trusted Advisor Network we will be working closely with our team of Regional Directors to help them achieve, and in turn the teams that they are managing.
If this opportunity sounds like something that fits your values, your talents and your passions, tell us about yourself, where you are based and why this position is of interest to you?

For initial contact and expression of interest email wayne@trustedadvisor.co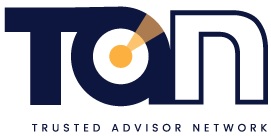 Find out more at the Trusted Advisor Network Licensing & Distribution Information page