Summary
$10k Off Your Franchise Price - 10 Months No Franchise Fees. To commemorate 10 successful years in franchising, we offer 10 new and exclusive regional franchise opportunities across the country.
Location Details
A limited number of franchises are currently available in Auckland.
Marketing support
Our marketing goals are to consistently build Top Snap brand awareness, influence customer consideration and generate leads for our business on national and local levels.

Our national marketing programs include printed materials and event sponsorships, online advertising and search engine optimisation, content and email marketing, social media and marketing automation. Also, every franchisee has their local profile page on our website.
Training provided
With Top Snap Campus you will have access to a unique interactive educational platform that provides a broad range of professional educational resources exclusively to Top Snap franchisees.

This covers the key aspects of building a successful real estate visual marketing business, which includes mastering real estate photography, sales, local marketing, business planning and a mentoring program. It is designed to ensure Top Snap franchisees can quickly and easily access information that meets their needs.
Skills
- Business management
- Sales
- Marketing
- Networking
Length of Agreement
10 years plus 10 year renewal
About the Opportunity
Top Snap is seeking candidates with sales and marketing backgrounds to award exclusive territories. This is a high-tech, innovative marketing business that provides ongoing revenue stream in one of New Zealand's strongest multi-billion industries..

Our partners are responsible for growing their franchise and developing their territory by establishing business relationships with real estate operators, while services will be delivered via their contractor network.

Your potential client base includes:
- Real estate agents
- Business, retail & franchise networks
- Architects, builders & developers, renovators
- Resorts & holiday accommodation
- Media
- Interior designers
- Landscapers

Services your business will be providing:
- Photography
- Floor Plans
- Drone Photography
- Property Videos
- Property Virtual Tours
- Virtual Furnishings

Your benefits include:
- No office rent
- No stock
- Home office

Why Top Snap franchise?
- Established Brand
- Proven Business Model
- Full Team Support
- Exclusive Territories
- Contractor Business Model
- Comprehensive Training
- Unique Cloud Technology
- Professional Network
- Marketing & Sales Tools

If you are a highly motivated, results driven entrepreneur, have a passion and background in sales, marketing and possibly real estate this is your opportunity to become a successful business owner and partner supported by a strong franchise network.
Year Business Established
2004
Year Franchising Commenced
2007
History
Top Snap was established as a franchise system in 2007 with its roots as a standalone property photography business dating back to 2004. The business has been built over the years driven by the zest and hard work of our people, who wanted to turn their passion for photography into a successful business. Today we are nationally recognised brand in the real estate industry with a large and expanding portfolio of services to offer.
Awards
Top Snap is a Google Trusted Agency.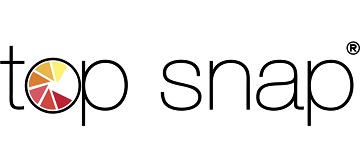 Find out more at the Top Snap Franchise Information page