Summary
Opportunities from $19,950 + GST. Be your own boss and partner with a specialist Test and Tag business operating all over Australia. Training and Equipment is included
Location Details
Brisbane
We are an Australian company with business opportunities across Australia in both metropolitan and regional areas.
Marketing support
Pulse Test and Tag franchisee are provided with a strong marketing and support program. Utilising professionals in Website Management, SEO and Social Media as well as maximising on our relationships with National Contracts and our expert support team.

Franchisees can expect to see marketing in the following areas –
• Facebook & Other Social Media Outlets
• Youtube
• Google

Training provided
Complete and thorough training is provided to all new franchisees. Training consists of in depth business training and specialised on the job training to ensure a new business owner is given all of the training in electrical safety and safe working practises to comply with the AS/NWS 3760/2010.

Training is a minimum of 8-10 days depending on individual franchisee circumstances with ongoing support and mentoring following the initial training duration.
Skills
Do you have the skills to join Pulse?

Franchisees require no prior electrical skills or experience and come from many alternative business and employment backgrounds. Through the extensive and comprehensive training provided, a franchisee with a passion to run their own business and a desire to learn will be trained and mentored in all aspects of the business.

An A Class Drivers licence is required to be a Pulse Test and Tag Franchisee

Length of Agreement
Our initial franchise agreements have a 5-year term with a no-cost option to renew for a further 5 years.
About the Opportunity
Pulse Test and Tag is an Australia wide Test & Tag Electrical and Fire Safety business. The business is owned by former Electricians, Electrical Technicians and Firefighters who are passionate about safety and compliance.

With experts across these industries, Pulse Test & Tag saw a niche opportunity to provide exceptional service at an affordable price to our customers. Utilising state of the art equipment and reporting systems our clients are always commenting on the service provided by the technician.

By franchising, opportunities exist for new business owners to partner with Pulse Test and Tag and benefit from –
• Flexible working hours
• Working close to home
• Being part of a team
• Equipment & operations manuals
• Marketing support and literature
• Extensive and ongoing training

Pulse franchisees have a commitment to electrical safety and compliance and attributes that are highly desired are –
• Enthusiastic & motivated
• Passionate about electrical safety and compliance
• Customer service oriented
• Reliable, Punctual and friendly
• Able to work in a team or independently
• Ability to follow a system
• Male or Female
• Present well

Pulse Test and Tag provide you with all required courses and accreditations in accordance with our operations manual and training procedures.

Limited numbers of Pulse Test and Tag Franchises exist and with an increase in both local and national contracts we are seeking enthusiastic and dynamic new franchisees to join our growing team.

To find out more about Pulse Test and Tag please fill out the Enquiry Form at the top right of the page. We can then touch base to provide more information and detail about the business opportunity.

Year Business Established
2017
Year Franchising Commenced
2017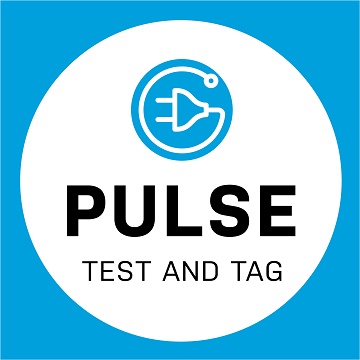 Find out more at the Pulse Test & Tag Franchise Information page