Summary
Proudly Australian, Pirtek is the market leader in the distribution of premium Hydraulic and Industrial Hose Solutions to a diverse and growing customer base.
Location Details
Gympie
The successful Franchise candidate will be granted a broad territory based around Gympie region.
Marketing support
Driven by the Pirtek promise, our robust global brand is built on a reputation of trust and experience. From large scale National Marketing Programs like our V8 Supercars campaign through to grass roots Local Area Marketing initiatives, Pirtek's network is well supported by our National Marketing and Area Sales teams to help our Franchise partners grow.
Training provided
As a Registered Training Organisation (RTO), Pirtek can provide access to an extensive range of training and development resources. Beginning with a comprehensive Franchise Induction Program to training in Certificate II in Engineering and Fire Suppression, Pirtek offers ongoing support and development ensuring that Franchisees and their teams have the necessary skills and experience to operate a successful franchise.
Skills
"Pirtek's reputation means that our customers expect more from us than anyone else"

1. We are looking for hardworking applicants who are dedicated to providing superior customer service.
2. Mechanical trade qualified or have relevant skills and experience
3. Business and leadership experience preferred but not essential
4. Candidates must be an Australian citizen or permanent resident to apply
Length of Agreement
Pirtek offers a 5 years + 5 years Franchise Agreement term. At the end of the first 5 year term you will be given the option to renew your Franchise Agreement subject to approval. At the end of 10 years you may apply for another 5 years + 5 years term
About the Opportunity
This Franchise Opportunity is for the establishment of a Mobile Service Only facility in the Proserpine- Airlie Beach region. This facility is a fully equipped Mobile Service Van operating from a residential home base and serves as a fully stocked workshop and sales centre. As the sales volume grows Pirtek will guide and support an expansion into a fixed location, Service and Supply Centre.

The Pirtek Network has earned an enviable reputation of providing its customers with high-quality products and superior standards of customer service and support. Pirtek is an integral service to a broad range of industries including Transport, Automotive, Manufacturing, Engineering, Mining, Earthmoving, Marine and many more. We respond rapidly to customer needs 24 hours per day, 7 days a week.

As a Pirtek Franchisee you will manage the customers' entire fluid power hoses, fittings and associated product requirements in their workplace.

•Highest quality product
•Rapid response time
•24 hours a day, 7 days a week service
•On-site hose management
•Tagging system identified Australia-wide
•On-site breakdown service
•Satisfying customers bulk supply requirements

It is through our highly awarded and valued franchise network, that has allowed Pirtek to build the broadest local and international footprint in the industry. Pirtek is looking for the right people to continue to join our growing network.
Year Business Established
1980
History
Established in 1980, operating from a single location in Western Sydney, Pirtek has always strived to provide quality products and superior services to their customers. Since 1980, our network has grown to deliver excellence in over 23 countries, with 330+ Centres and 1500+ Mobile Service Units that deliver premium service in the shortest possible turnaround. Our extensive network means that we reach more than 120, 000 customers with over 13, 000 product lines answering over 300, 000 service calls annually!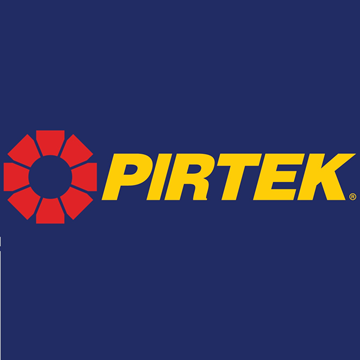 Find out more at the Pirtek Fluid Systems Franchise Information page