Summary
Exciting opportunity to join one of Australias longest established Auto Parts Franchise networks with No Bull! With over 120 outlets Australia wide.
Location Details
Moorooka Queensland
Located at 1013 Ipswich Rd Moorooka within the busy automotive district. Talk to us today about Australias Number 1 Automotive Franchise Business!
Marketing support
No franchise royalties apply. Pedders Suspension supplies it's own range of Pedders branded products. The Pedders advertising fund is administered by Pedders and all franchised businesses as well as those owned and operated by Pedders contribute at the rate of 5% of gross annual turnover. Outside of the national advertising fund there are other mandatory additional requirements relating to marketing.
Training provided
Pedders prides itself on being able to offer its extensive in house training. Considering the complexity and diversity of steering, towing, braking and suspension componentry, as well as the huge opportunity the knowledge brings to this area, training is seen as pivotal to the success of increasing steering and suspension sales available to our customers. Sales is a key facet of our business and we sell to both the automotive trade and retail.
Skills
Suitable applicants must demonstrate great people skills, leadership, business development acumen and a passion for all things automotive.
Length of Agreement
5 years
About the Opportunity
Pedders now has the opportunity for you to establish your own start up brand new Pedders Franchise in Moorooka!

Pedders are the complete undercar specialists. Offering an ever expanding product range which is offered to both wholesale and retail markets. Our parts range is made available to suit passenger cars, SUV's, 4WDs and light commercials.

Our extensive range of products includes:
- $28, Brake Steering & Suspension Check
- $75, Tow & Load Assessment
- Shock Absorbers
- Springs
- Brakes
- Suspension Bushs
- CV Shafts/Drive Shafts
- Adjustable Coil Overs
- Underbody Protection and skid plates
- 4 Wheel Alignments
- Alignment Parts
- Chassis & Steering Parts
- Power Steering
- Brake Parts including, service, rotors, fluids, pads, calipers, hoses and ancillarys
- Tow Bars
- Air Bags
- Power Steering Parts including, racks, pumps and boxes

In our wholesale markets we supply to local automotive parts resellers, service technicians, accident repair bodyshops and general automotive repairers.

Pedders is an established Australian household name brand offering its consumer promise of Straight Advice, Specialists You Understand and..No Bull!

Pedders Suspension for sale Brisbane. Pedders store for sale. Suspension business for sale. Suspension business for sale Brisbane. Automotive franchise for sale. Automotive business for sale Brisbane. Pedders franchise for sale Brisbane.
Year Business Established
1950
Year Franchising Commenced
1974
History
The Pedders™ organisation began back in 1950 when owner, Roy Pedder, opened Pedders™ Die-Cast Welding Service in Hawthorn Road, Carnegie and soon after, moved to Claremont Ave, Malvern. In 64 Pedders™ were producing its own brand of shocks. In 72, Roy's eldest son Ron took over the company.

In 74, Ron Pedder saw the only way to ensure good distribution was to open Pedders™ own stores.

Today, Pedders™ is headed up by Ron's eldest son Mark who took on the role as Managing Director in early 2006.

Awards
Australian Automotive Aftermarket Association Awards:
2015 - Excellence in Marketing
2011 - Best Website
2009 - Outstanding Service To Industry - Mr Ron Pedder
2009 - Best TV Commercial -
2009 - Excellence In Marketing - Silver Award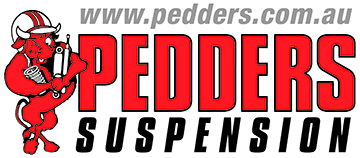 Find out more at the Pedders Suspension Franchise Information page