Summary
You're looking to take the next step in your career, or have dreams of being your own boss?
Marketing support
National Marketing Campaigns
National TVC's
Local Area Marekting Team - Strategy, Design & Support
Social Media
In-Centre Activations & Event Management
National Charity Support - RFDS, Sane, Wesley Mission & More
Training provided
Just Cuts will guide and support you through the whole process of opening your salon. We have a proven, successful procedure that will ensure that all aspects of construction, fit out and opening will run smoothly every step of the way. Just Cuts' business system gives you access to current training techniques, pre-opening procedures and a pre opening marketing campaign. A member of Just Cuts management is assigned to each new outlet prior to opening to provide in-house support and assistance. This includes recruitment support and guidance.
Skills
Passion to own your own business
Ability to follow proven processes
Great people skills
About the Opportunity
Westside Plaza is an established shopping Centre in Galena Street, Broken Hill. The property is anchored by Big W and Woolworths, together with big-name national tenants such as Best & Less, The Reject Shop, Prouds the Jewellers, Millers, Ed Harry, Rockmans, Jeans West and Priceline. With an endless selection of specialty stores mixed with affordable cafes and lunch break hubs, Westside Plaza is truly a shopper's haven.

How to know if a Just Cuts franchise is the right investment opportunity for you.

You're looking to take the next step in your career, or have dreams of being your own boss?
You don't have to be a hairdresser to own a Just Cuts as you will manage a team of Stylists
You're on the hunt for a recession-proof investment opportunity. Hair doesn't stop growing, so you're in the right place!
You're looking to make an investment with the long-term aspirations of owning more than one location.
Year Business Established
1989
Year Franchising Commenced
1990
History
Just Cuts was conceived during a promotion held in Sydney in October 1982. At this time, Denis McFadden, owner of 123 Hairdressing, decided to do something completely different, offering a "No Appointment $6 Style Cut™, for the period of the promotion. On 10 July 1990, the first Just Cuts franchise opened in the nearby suburb of Engadine. Just Cuts has continued to expand ever since with the Franchise expanding in Australia, New Zealand and the UK!
Awards
2001 Franchise System of the Year
Denis McFadden (Just Cuts CEO & Founder) - FCA Director 1996-1997
Denis McFadden - FCA President (NSW) 1996-1997
Denis McFadden - FCA Hall of Fame inductee 2013
Denis McFadden - FCA Hall of Fame inductee - Chair 2016-2018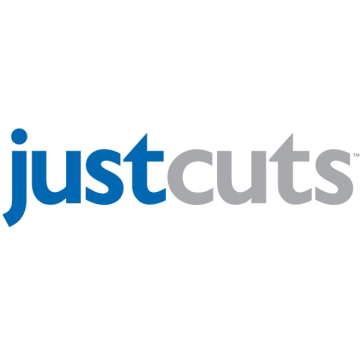 Find out more at the Just Cuts Franchise Information page