Summary
We are embarking on an exciting growth phase in Sydney with a number of sites chosen to support our growth plans. Now is the time to join Australia's largest Mexican franchise.
Marketing Fees
3% of gross
Marketing support
You will have access to a full service, integrated marketing team based in Sydney providing ongoing support on a national, regional and local level. You will receive:
- Overarching brand strategies
- National marketing strategy, plans and campaigns
- Regional marketing strategy and local area marketing support
- All things brand, including creative supply and internal graphic designers
- All things digital, including website management, SEO, SEM and social media

Training provided
You will be inducted into the Zambrero family through a comprehensive induction program, learning both our brand DNA and operations in a blended format. This will include online training as well as hands on restaurant training.

Each new Franchise Partner will be provided access to our online learning and resource hub, which contains valuable information on business operations, marketing, training and human resources.

Skills
No food experience is required!

Our Franchise Partners range from seasoned franchise professionals to young couples looking to start out in business. We look for individuals who have a passion and enthusiasm for our food, great customer service acumen and share our humanitarian mission. We will provide you with the training required to develop the skills you will need to effectively manage your own business.

Length of Agreement
7 years + 7 years
About the Opportunity
OUR BRAND
Zambrero are the largest Mexican franchise in Australia, currently boasting 190+ restaurants nationally. Our growth nationally has also allowed us to expand to overseas markets with restaurants now operating in New Zealand, Ireland, UK and the US. We have ambitious growth plans for further expansion in our current regions while also looking at entering new markets and regions. Our brand is synonymous with serving fresh, Mexican food while also helping to contribute to end world hunger.

SIMPLE OPERATIONAL BUSINESS MODEL
Our simple business operational model is one of the key attractors to joining the team at Zambrero. Due to our sous-vide cooking method, we do very little cooking on site meaning that we have a lot more flexibility with kitchen size and require a smaller preparation area in comparison to a lot of our QSR competitors, also reducing labour costs. Zambrero have different restaurant formats available including strip site, drive thru, kiosk etc. This means that there are a range of options to suit different budgets and site locations.

PLATE 4 PLATE
Plate 4 Plate is our way of giving back to those in need and supports our mission to help put an end to world hunger. For every burrito or bowl bought from a Zambrero restaurant, we will donate a meal to someone in need. With the help of our Franchise Partners and customers, we are confident that we will reach our goal of donating 1 billion meals by 2025.

PRODUCT
Our product is at the centre of everything we do. We focus on providing freshly prepared Mexican food that is full of healthy ingredients, our meats are slow cooked (sous vide) for 18 hours and our specially crafted sauces. Our restaurants are designed to highlight our products and ensure that they are at the forefront of the customer experience.

LOCAL & NATIONAL SUPPORT
You will be supported on every step of your Zambrero journey from your initial enquiry right through to opening your first restaurant. Our dedicated and passionate Head Office team in Sydney will partner with you, not only in the application process, but also after you have opened your restaurant so that you never feel that you are embarking on your journey with Zambrero alone.

Year Business Established
2005
Year Franchising Commenced
2007
History
Started in Canberra, Australia in 2005 by Dr Sam Prince, Zambrero quickly grew to be Australia's largest Mexican restaurant franchise and now has restaurants in New Zealand, Ireland, UK and the US. We continue to expand our existing territories and set out to mirror our success in other international markets.
Awards
2021 QSR Media Best Corporate Social Responsibility Initiative
2018 QSR Media Rising Star Award, Bianca Azzopardi | CEO
2016 QSR Media Best Corporate Social Responsibility Initiative Winner
2016 QSR Media Best Sustainability Initiative Winner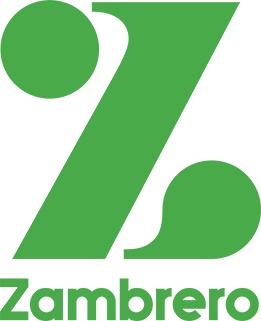 Find out more at the Zambrero Franchise Information page