Summary
Become part of a fast growing property management franchise and give an opportunity to Salon/lifestyle professionals to have their own salon suite.
Marketing support
Franchisees will have marketing support, including traditional marketing. They will also have access to initial collateral such as company logos, content, imagery and videos. Templates will be provided and assistance will be given for all marketing materials.
Training provided
Franchisees of Phenix Salon Suites® will have full and ongoing support throughout the training process. Franchisees will receive a simple and streamlined operations manual.
Skills
Ideal Franchisee
*Understanding of local real estate
*Previous management & marketing experience
*Understands the merits and value of a proven franchise business system
*Passionate and willing to follow a proven system

Health wellness and beauty experience not required

About the Opportunity
When top investors and franchisees seek out a new and exciting model to bring to their countries, they now look to Phenix Salon Suites®. Our real estate/co-working concept requires only one part-time employee, an element that's not lost on F&B franchisees. The opportunity facilitates multi-unit franchisees and promotes entrepreneurships for lifestyle professionals. Hair stylists, barbers, massage therapists, skin and body treatments, chiropractors and much more. It's a newer, better way for customers to receive beauty, health and wellness services and offers a strong ROI for franchise owners to scale this recurring revenue business.

Phenix Fast Facts:
- More than 300 locations open globally
- Locations in development in 5 countries
- 60% lower operating costs than restaurants
- Biggest development year in brand's history in 2021


THE SALON SUITES BUSINESS THAT HELPS ENTREPRENEURS FULFIL THEIR DREAMS
Salon professionals are enthusiastically embracing the salon suite concept, because it empowers them to control their own hours and keep more of their earnings for themselves. Our Franchise Owners say that one of the most rewarding parts of their business is giving others the opportunity to be their own boss and run their businesses how they like. Happy salon professionals share their enthusiasm with their friends in the industry which means you can enjoy lower than expected turnover and a high occupancy rate.

ATTRACTING BUSINESS AND FRANCHISES OWNERS ALIKE
Only needing one-part time employee and a few hours of management per week when leased, the opportunity to become part of the Phenix family is becoming highly sought after by other brand owners. In the UK one franchisee of Phenix Salon Suites® also owns and operates other franchises like Subway®, Snap fitness® and Starbucks®. Phenix operates with a simple business model that is exciting entrepreneurs looking for a profitable opportunity that can easily fit in with their current lifestyles.

NO ONE UNDERSTANDS SALON PROFESSIONALS LIKE WE DO.
Phenix Salon Suites® Founder Gina Rivera and her family have been influencers in the beauty industry for 90 years. With the creation of Phenix Salon Suites, Gina revolutionised the salon suites industry by designing the suites using materials and finishes that meet the needs of top salon professionals like herself. Stylists rely on Gina's lifelong experience as a salon professional and value being treated like a member of her family.

Year Business Established
2007
Year Franchising Commenced
2012
History
Coming from a family who has been in the industry since 1929, Gina Rivera, was destined to pursue a career in the world of beauty.

Gina attended beauty school and later moved to a booth renter salon where she quickly established a winning reputation. Clients loved her as she never let anyone leave without feeling amazing. Gina became a fierce advocate for supporting the goals of Lifestyle Professionals who had the desire to operate their own salons but perhaps lacked the financial resources. With this, Phenix Salon Suites® was born.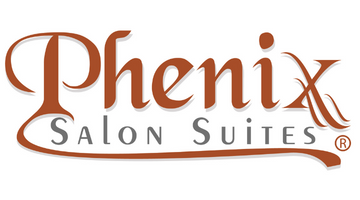 Find out more at the Phenix Salon Suites Franchise Information page