Summary
Snap Fitness is looking for a motivated & passionate People to work with on developing Snap Fitness Gym's in Western Australia.
Location Details
Kalamunda, Fremantle & Bunbury
Marketing support
Snap Fitness is part of the Lift Brands group of elevated wellness companies. As part of Lift Brands Snap Fitness enjoys the success and knowledge of the worlds largest wellness franchise group with more than 3000 locations across the globe.

This success has come from partnering with the very best in the business from marekting and systems which as a franchisee you have access to.
Training provided
It all starts with the 4 Snap University where you will learn every element to being a successful Snap Fitness franchisee. Be it that you are looking to own and operate your business from within or as many of our franbchisee do invest and work on the business from afar our proprietary systsems and support struc ture is with you every step of the way.
Skills
The great thing about Snap Fitness to be an owner you don't have to jump through hoops and become an amazing fitness professional.
Many of our franchisees have had no experience within the fitness industry previously but see Snap Fitness as an amazing investment opportunity.
Our in depth training programs and propriatery systems allow you to build a successful business with no previous fitness experience.
Length of Agreement
Our Franchise Agreements are 10 years giving you a huge amount of tinme to enjoy your franchise and grow your business before considering your renewal.

About the Opportunity
Brand Mission
Our mission is to become Australia's Trusted Workout.
We have set our sights on this goal and over the coming
years we will be achieving this mission through focussing
on our brand standards.
Snap Fitness Brand Standards
Snap Fitness sits in the 24/7 sector and is recognised as
a high quality competitor with a premium offering. Our
mission is to be "Australia's Trusted Workout" and we
are achieving this by focussing on Snap Fitness's brand
standards which include:
• Consistency across the network
• Being relevant and progressive in all areas of the
business
• Having motivating environments for members and
staff
• Keeping our staff highly educated to stay ahead of
the game
• Providing clean and safe environments for our staff
and members
Where Do We Fit In?
The mid-tier price segment of the market, as seen in the
chart below, is a great position for Snap Fitness. Whilst
remaining true to fundamental values of fast, affordable
and convenient, our position in the market allows us to
further compete on service and value instead of price.
By remaining receptive to changing market conditions,
Snap Fitness has evolved and improved. We've
introduced additional and exciting products and
services for our members including a nutrition product
known as Nomergy and Functional Training Zones. The
recent introduction of 9Round, a boutique HIIT style
workout and YogaFit studios focusing on mind and
body, we have complemented the Snap Fitness offering
to service the entire fitness market in each territory.
Snap Fitness is positioned to stay ahead of competition
and be a market leader as Australia's Trusted Workout,
and a trusted fitness brand not only in Australia, but
worldwide.
Year Business Established
2003
Year Franchising Commenced
2010
History
Established in the USA in 2003 by Peter Taunton Snap Fitness was the founder of the fast, affordable & convenient 24-7 club.
In 2010 Snap Fitness launched in Australia with its first clubs in Brisbane and has grown to more than 200 clubs open in Australia with another 50 planned between now and 2019 where we will stop selling Franchises.
Awards
Snap Fitness has been received countless awards over the years with numerous mentions in the Forbes fastest growing franchises and top 500 in the USA.
You are partnering with the industries best!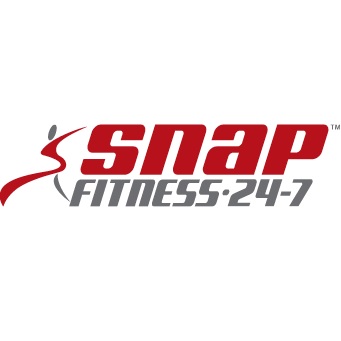 Find out more at the Snap Fitness Franchise Information page