Summary
Concrete Doctor is Australia's most exciting new mobile franchise. Investors receive an expertly packaged business that's ready to roll servicing high value niche markets with revolutionary products
Location Details
New releases in Brisbane North, South, East & West
Concrete Doctor invites expressions of interest for investment in select regions of Brisbane, Gold Coast, Sunshine Coast & Northern NSW.

Work local, save time & make more profit. Fill in the Seek enquiry from for more information & detailed maps.
Marketing support
When you become a new Concrete Doctor, you receive a generous marketing kick start which we implement for you. We already know how to generate good leads so you'll have decent paying jobs from the get go. The cost of this kick start is covered in the initial investment.

Concrete Doctor look after our investors after kick off too.

Doctors pay a low, single ongoing management fee which gives them comprehensive support services including the management of marketing & advertising systems.

Enjoying more free time & make more money!
Training provided
Through extensive experience and testing, we have developed the most efficient systems and products for each of our services. These are our Concrete Doctor Secret Processes and these valuable secrets are what we teach you.

The initial training is covered in about 2 weeks on the Gold Coast & on the job in your territory.
Ongoing support is unlimited.

The combination of Secret Processes & revolutionary non-toxic products are what makes this opportunity so strong. Competitors still struggle with outdated toxic products & processes.
Skills
You don't have to be passionate about concrete or have prior experience in concrete to be a Concrete Doctor. We are looking to mentor people who are motivated to build successful businesses.

We will assess your suitability throughout the recruitment process to ensure you possess the qualities required to be a Doctor.

You don't qualify simply because you can come up with some cash to invest. Finding the right people is far more important to us.

You will need to be teachable & possess a positive, customer focused attitude.



Length of Agreement
Renewable every 5 years by paying a renewal fee of $6,000.
About the Opportunity
Concrete Doctors clean, seal & resurface concrete & stone. We typically work on the following types of jobs:

- Driveways & Garages
- Pool Surrounds
- Patios & Pathways
- New slab sealing
- Exposed aggregate clean & reseal
- Concrete honing & repairs
- Stone clean & seal
- Concrete protection & restoration

Typically the Concrete Doctor's customers are:

- Home Owners & Landlords
- Body Corporate & Nursing Homes
- Builders & Developers
- Local Councils & other Civil Works Companies
- Maintenance managers in education, retail, medical & hospitality
- Concreters & other tradesman

The fact is wherever you see concrete, you have a potential customer. Look around you, work is everywhere!

What makes Concrete Doctor unique?

Whilst concrete services are not new, the Concrete Doctor systems & products are absolutely revolutionary for our industry. This gives us a massive edge over our competition who are still struggling with outdated processes & pungent toxic products with high failure rates.

Concrete Doctors receive a very valuable license giving them exclusivity to apply & resell these world first products. Products that our competition is desperate to get their hands on but can't unless they purchase from a Concrete Doctor. Our product license is the trump card.

Rock Solid Legal Protection

Products, processes, application equipment & brands have all been properly patented & trademarked for solid legal protection. Concrete doctor invests in expert consultants & legal advisors to ensure the company & franchisees are legally compliant & protected.

What makes Concrete Doctor a good investment?

The Concrete Doctor franchise opportunity has to be one of the most exciting new business opportunities Australia has ever seen. The reality is not many mobile service businesses give owners such a huge income earning potential combined with an arsenal of cutting edge products.

Let's recap why Concrete Doctor makes such a good investment:

Concrete Doctors

- Enjoy great income
- Services high value niche markets
- Have an abundance of work
- Utilise professional lead generation systems
- Are taught secret processes
- Apply & distribute world first products
- Have a massive competitive edge
- Sleep easy with solid legal protection
- Benefit from expert consultants

2019 Concrete Doctor is launched! The initial investment is as low as it will ever be & territory sizes are as large as they will ever be.

Have you ever dreamed of being one of the first to invest in an amazing new business opportunity?
Year Business Established
2012
Year Franchising Commenced
2018
History
This is a new release franchise opportunity. Concrete Doctor founders Brian Kissenberger & Jason Mustukas are both experts in concrete services having run successful businesses in this industry for many years prior to this exciting new business venture.

The birth of Concrete Doctor & sister product company Water Based Sealers is truly an amazing story. The QLD pilot franchise is a wonderful success & now we invite expressions of interest for select investors to join our team. Together we are "changing the way the world seals concrete"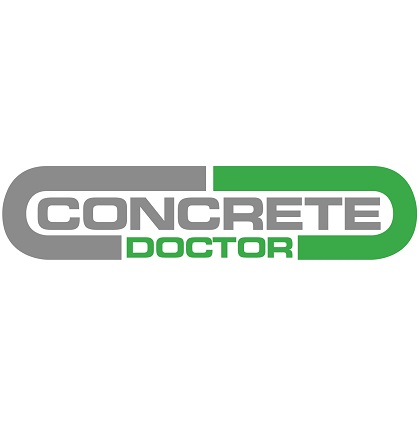 Find out more at the Concrete Doctor Australia Franchise Information page