Summary
Portermark is Australia's premier beer line cleaning company and has a high return franchise model that offers significant income potential - - now offering a Master franchise for New Zealand.
Location Details
Each Portermark franchise has a designated exclusive territory covering multiple suburbs, allowing them to service the needs of Pubs,Hotels, Clubs & sporting venues within the territory.
Work is normally conducted between 6 am - 9am Monday to Friday
Marketing support
Comprehensive marketing provided by dedicated team with support from Marketing Director / CEO & MD
Training provided
No experience necessary - full training provided with operational support from dedicated Quality Control and Business Development Managers
A comprehensive training module covering every aspect of beer line cleaning, equipment maintenance and O H & S requirements is delivered during an intensive 3 day workshop incorporating theory and practical at a suitable training facility.


Skills
Portermark is seeking franchisees looking to grow a strong local business with regular clients and long term relationships.
Ideal applicants will have a good work ethic, are personable with an attention to detail and the ability to follow standard processes. Applicants must be in good health and hold a National Police clearance. No previous industry experience is necessary.


Length of Agreement
Portermark's standard franchise agreements have a 5 year term with a 5 year option to renew
plus a further term of an additional 5 years making this franchise an outstanding long term investment.

Portermark is offering a 10 Year Master Franchise with a 10 year option.
About the Opportunity
The business model works on 1 clean per day for 5 days on a 3 weekly cycle making this a perfect business with low hours and high nett return.

from just 15 hours per week for a high potential income for franchise operators.

PORTERMARK
Portermark is Australia's premier beer line cleaning company and has created a disruptive technology that is attracting the interest of discerning beer consumers and the brewing industry. All of our BeerTech's have been trained professionally and are fully accredited in beer line cleaning.

We have proven that our cleaning methods are highly effective at ensuring the quality of beer over a 3 week period.

UNIQUE SELLING POINTS
We specialise only in the cleaning of beer lines and are confident that we can assist any beer serving venue to:
• Increase Yields - Generate additional revenues for venues by enabling them to sell beer that is normally thrown down the drains during the weekly cleaning process
• Enhance Beer Quality – Superior cleaning systems enhance the taste, colour and aroma
• Cleaning frequency – only need to clean every 3 weeks rather than every week
• Increased Safety- Significantly reduce safety incidents and accidents to venue staff by having cleans trained by accredited professionals
• Environmentally Friendly - Reduce water wastage and CO2 usage

INDEPENDENT LABORATORY TESTING
We are also working closely with an independent professor of biochemistry to analyze beer samples from lines for bacterial levels pre and post clean. Franchisees have access to this highly technical development that is a great indication of the true value of our beer line cleaning services and the positive effect is has on beer quality.

In Australia the cost of a franchise is noted below you could replicate this in New Zealand

$68,500+GST (includes full training, uniforms, tools and equipment).
Plus $2750+GST legal fees.

Year Business Established
2015
Year Franchising Commenced
2015
History
As a franchise owner, you have the opportunity to own and build your business from the ground up.
Our franchise system will:
• Provide high income potential
• Allow you to have a great lifestyle by only working part time hours per week
• Associate you with a well recognised brand we believe is the GOLD industry standard for beer line cleaning
• Provide you with an exclusive franchise territory
• Our custom built app will guide you through the systems and
process and will take care of your invoicing and collection of payments
Awards
PORTERMARK RECIEVES INTERNATIONAL HACCP CERTIFICATION FOR THEIR DRAFT BEER LINE CLEANING SYSTEM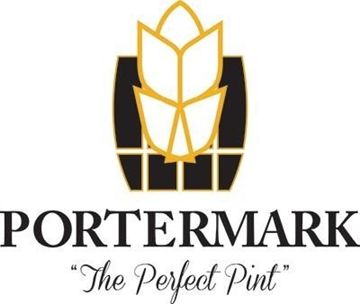 Find out more at the Portermark Franchise Information page