Summary
Love working outside? We have a NEW Jim's Pool Franchise site with up to 30 Regular Customers to get you off to a flying start with great cashflow. This is rare so get in touch today to find out more.
Location Details
Picnic Point, Padstow & Revesby
Jim's Pool Care is ready to grow in Picnic Point, Padstow & Revesby & need a motivated franchisee to take ownership of an established mobile business servicing & cleaning pools within Sydney South West.
Marketing support
Jim's Pool Care provide our franchisees with high level marketing & branding such as a website, Google & Yellow Pages. We also help you conduct an initial local marketing campaign & have a library of ready to go marketing resources such as flyers, letters and stationery for you to utilise in your new local area. This means more time for you to focus on your customers and grow your business.
Training provided
As well as 3 days Jim's Group Business training, Jim's Pool Care provide our new Franchisees with an initial intensive Pool Care Training course over 3 weeks. This includes practical on the road training & is followed by a 30 day in the field work book with in field support.

New Franchisees are now put through the National Certificate 3 Pool Technician Qualification to help increase knowledge and confidence.

We also provide a comprehensive step by step start-up guide to make things easier for you.

Skills
Are you customer focused, motivated & looking to take control of your future?
Do you have sales, management or trade qualifications?
These skills are a bonus, but not mandatory as we provide comprehensive training to make you feel comfortable in running & managing your new Jim's Pool Care Franchise business.
So if you are
- Motivated and passionate about customer service
- Can follow systems and processes
- Are ready for a change and prepared to invest in yourself
Contact Jim's Pool Care today! to have a confidential chat.



Length of Agreement
10 years with ZERO cost to renew.

About the Opportunity
Jim's Pool Care is ready to grow in Sydney's North West and we are looking for a Franchisee who is ready to invest in an existing franchise.

- Established more than 10 years with customers
- Package can be customised to buyers budgets and experience
- Cashflow from Day 1
- Enquire for a ride along
- Entry Package price starts from $95K plus vehicle

The Jim's brand is recognised by 94% of Australian adults & coupled with the accrued business acumen and proven systems, your business will have an enormous head start over your competitors.

Jim's Pool Care provides you with the opportunity to work outside, the convenience to work your own hours servicing pools and selling equipment. You can be your own boss and build & manage your own business without limit.

Jim's Pool Care will be there to help you reach your goals, with full training and ongoing support. So if you are ready to grow a successful business then we want to hear from you today.

* FINANCE AVAILABLE TO APPROVED APPLICANTS*

Some of the reasons people invest in our Mobile Pool Shops are:

- Opportunity to work from home
- To become your own boss
- Control your working day and choose when you work
- More time for your family and things they enjoy
- Access to the knowledge of a wide range of franchisees who have done it before & are ready to help

Why choose a Jim's Pool Care franchise?

- You will joining a growing team and become part of Australia's largest home services brand and franchise, the Jim's Group, with more than 3200 franchisees.
- A mobile based business means flexibility, convenience & a great lifestyle for your family
- You will be able to grow the value of your business as your customer base grows
- You will charge for your time plus chemicals and equipment so your income won't be capped
- Jim's Pool Care provide you with a step by step start-up guide and full training that helps you manage your franchise business the entire way
- Jim's Pool Care provide you with an income guarantee to help get you started

Year Business Established
2003
Year Franchising Commenced
2003
Awards
2017 SPASA Best Pool & Spa Business in Australia
2011 Jim's Franchisor Platinum Award
2011 Jims Divisional Franchise of the Year Award
2013 Jims Divisional Franchise Support Gold Award
2014 Jim's Gold Franchisor Award - Excellent Franchisee Support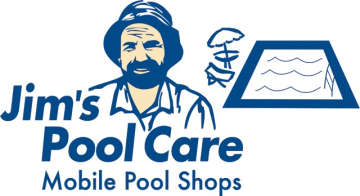 Find out more at the Jim's Pool Care Franchise Information page