Summary
You're looking to take the next step in your career, or have dreams of being your own boss
Location Details
The centre includes a Coles supermarket, Harbord Growers Market, Fitness First Platinum and 65 specialty stores, including a quality fresh food market, a fashion precinct and over 700 retail car parking spaces.


Marketing support
National Marketing Campaigns
National TVC's
Local Area Marekting Team - Strategy, Design & Support
Social Media
In-Centre Activations & Event Management
National Charity Support - RFDS, Sane, Wesley Mission & More
Training provided
Just Cuts will guide and support you through the whole process of opening your salon. We have a proven, successful procedure that will ensure that all aspects of construction, fit out and opening will run smoothly every step of the way. Just Cuts' business system gives you access to current training techniques, pre-opening procedures and a pre opening marketing campaign. A member of Just Cuts management is assigned to each new outlet prior to opening to provide in-house support and assistance. This includes recruitment support and guidance.
Skills
Passion to own your own business
Ability to follow proven processes
Great people skills
About the Opportunity
Did You Know? Most of our Just Cuts™ Franchise Owners are not Hairdressers? That's right, you don't have to be a hairdresser to own a Just Cuts™ franchise and the average Franchise Owner goes on to own multiple stores!

Sounds too good too be true? Well it's not and that's because we have proven systems, support and training in place, which means your hairdressers can become the technicians and easily run the business for you.

The facts and figures speak for themselves… Just Cuts™ do over 65,000 Style Cuts™ a week and are the largest, most successful hairdressing franchise in the Southern Hemisphere!

Just Cuts™ success is built on our 'no appointment necessary, quality style cut, at an affordable price' business model and it is this business model that sets Just Cuts™ apart from the rest (plus we also fill the gap between street-style barber shops & high-end hair salons!).

When you invest into a Just Cuts™ salon, you not only buy into a thriving business model but also into an established Brand, that is very passionate about the continual opportunity for growth.

A primary point of difference between Just Cuts™ and other franchise systems is that royalty fees are fixed so a franchisee's earning potential is not restricted and multiple salon ownership has proven successful with over 44% of Just Cuts franchisees owning more than one business unit!

• Territory: Single and multi-store opportunities nationally
• Training Provided: Comprehensive initial and ongoing training
• Marketing Support: Full National support

Hairdressing is an industry that will never die… Why? Because regardless of the economy, hair never stops growing and people are always on the lookout for a high quality style cut.
We're looking forward to hearing from you.

For more information please submit an enquiry or visit our Linktree for full listings and more franchise opportunities here:https://linktr.ee/JustCuts_Franchising




Year Business Established
1989
Year Franchising Commenced
1990
History
Just Cuts was conceived during a promotion held in Sydney in October 1982. At this time, Denis McFadden, owner of 123 Hairdressing, decided to do something completely different, offering a "No Appointment $6 Style Cut™, for the period of the promotion. On 10 July 1990, the first Just Cuts franchise opened in the nearby suburb of Engadine. Just Cuts has continued to expand ever since with the Franchise expanding in Australia, New Zealand, UK & Taiwan!
Awards
2001 Franchise System of the Year
Denis McFadden (Just Cuts CEO & Founder) - FCA Director 1996-1997
Denis McFadden - FCA President (NSW) 1996-1997
Denis McFadden - FCA Hall of Fame inductee 2013
Denis McFadden - FCA Hall of Fame inductee - Chair 2016-2018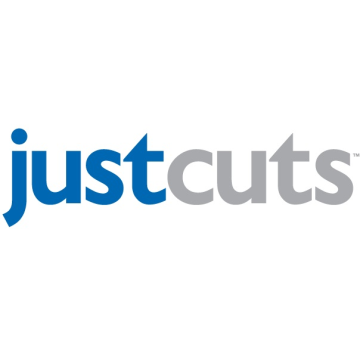 Find out more at the Just Cuts Franchise Information page