Summary
Turn your passion for photography into a personally fulfilling and financially rewarding career with a Real Property Photography franchise! Call us to find out more - we'd love to hear from you!
Location Details
Tasmania
Please request geographical boundaries for territory specifics.
Marketing support
Our state-of-the-art and professionally designed website ensures that you are just a click away from your target clients. Real Property Photography provides both initial and ongoing marketing suppport ensuring that you hit the ground running. With professionally designed templates, print marketing materials and a tailored digital strategy, you can focus on your very own local area marketing, all the while being part of a national brand.
Training provided
Looking to get started in the wonderful world of visual marketing for real estate, but not too sure how you will create the same stunning work featured on our website? We have designed a fantastic training program that will assist in every way. A great online training tool forms part one of your training ensuring you are across all facests of the Real Property Photography operations, whilst part two is the fun, hands-on practical componant of shooting high-impact real estate photography. Training is held in Brisbane, QLD.
Skills
We understand that having a passion for photography may not always mean you have the current skills to call yourself a 'professional photographer'. Real Property Photography has developed a comprehensive, hands-on training program to equip you with the knowledge and know-how to create stunning, high-impact visuals, and operate your very own franchise business.

Real Property Photography is seeking partners who have the determination and will to hit the ground running, building a network of clients within their territory.
Length of Agreement
Real Property Photography is pleased to offer a 5 year initial term with a further 5 year option. Extended options may be available upon your application.
About the Opportunity
New Opportunities Now Available

We are a growing, nationally recognised, professional property photography business. If you love photography and you're ready to turn your passion in to a business, we have the experience, expertise, training and support to help you develop your photography business.

Locations

We're excited to announce that we have new opportunities available in prime locations, including Hobart.

Our friendly team are committed to helping you succeed and to continually growing the brand awareness and generating successful new connections across all areas. Our national marketing support includes printed materials, social and email marketing and event sponsorship plus we love showcasing the amazing work and individual profiles of our team on our website and social pages.

Your new career begins with a comprehensive eight day training program with our qualified and dedicated team. We will spend time familiarising you with our processes, objectives and company values as well as professional training from behind the lens.

Your Potential Clients

At Real Property Photography, we pride ourselves on building successful and lasting business relationships with professional Property Developers, Real Estate Agents, Builders, Home Renovators, Architects, Interior Designers and others who are equally passionate about creating a positive impact with professional photography.

If you're wanting to start your own photography business with the support of a nationally recognised brand, we'd love to hear from you.
Year Business Established
2013
Year Franchising Commenced
2014
History
Real Property Photography was founded by real estate and photography enthisuaists, Nik Leigh in 2013. Whilst working in both the media industry and as a freelance wedding photographer, Nik noticed that there was a gap in the market for high-impact and affordable visual marketing services, for Australia's booming real estate industry. With over 88% of prospective buyers turning online for their next property purchase, Real Property Photography empowers its clients by giving them the visual tools they need to get their listings noticed.
Awards
Real Property Photography was proud to be a finalist in the 2016 Global NextGen in Franchising Competition, representing 1 of 20 young franchise brands from across the world at the 2017 International Franchise Convention.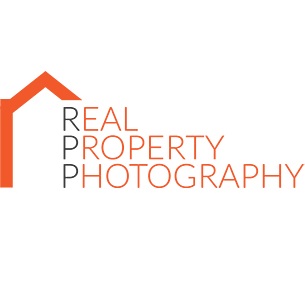 Find out more at the Real Property Photography Franchise Information page