Mt Ommaney QLD | Mt Ommaney Centre | Healthy Fresh Food Salad & Coffee Franchise
Summary
Australian founded, owned, and operated - Strong family orientated franchised network - Boutique Coffee Cafe - Huge range of healthy salad & sandwiches options - Refreshing iced drinks and treats.
Location Details
171 Dandenong Rd, Mount Ommaney QLD 4074
Mt Ommaney Centre is your destination for fresh food, fashion and other services. The centre offers more than 177 stores including Kmart Coles, Woolworths, Aldi and Big W.
Marketing support
If you haven't yet heard of us or tried our products, Soul Origin is known for its high quality, fresh and convenient food offerings & delicious coffee!

We have a dedicated marketing team based in our Sydney office who manage the large national campaigns and also provide support & expertise for local marketing initiatives allowing our franchisees to focus on running their store.



Training provided
All new franchisees complete the Soul Origin new partner training programme. The course is six weeks long and will provide you with experience in all areas of running a Soul Origin business.

The programme employs a mix of in-store and classroom style training. You don't need to have experience in food handling or retail - we can teach you the ropes! You just need to bring a positive attitude and a thirst to learn.
Skills
To own and operate a Soul Origin store, you must have the ability to work in a fast paced environment where customer engagement is crucial. Previous food and retail industry experience is not essential.

All new franchisees are required to commit to working in the store full-time for the first 12 months of its operation.

The team will also asses your financial standing, past business and career achievements, communication skills, a commitment to superb customer service and a willingness to adhere to the Soul Origin business system.
Length of Agreement
Our agreements are generally tailored to suit the length of the leases that Soul Origin puts its name to. Our goal is to see agreements that last upwards of 7 years.
About the Opportunity
SO WHAT MAKES US UNIQUE?

Soul Origin offers a wide range of healthy and delicious breakfast and lunch options. Made from the freshest ingredients, everything is made fresh daily in-store. We have wraps, baguettes, salads and olive oil paninis available in countless varieties, ensuring our customers will always find something great to tickle the appetite!

Soul Origin has also become synonomous with great coffee. We pride ourselves on providing specialty boutique coffee to the masses. Every store has a team of trained baristas. Soul Origin has invested in a team of national coffee trainers who travel the country upskilling our in-store baristas to be the very best!

THE SOUL PHILOSOPHY:

Our philosophy is that everyone deserves to eat guilt-free every day, after all your body deserves it. We have a vision to lead the way in re-educating the world about how they think about "fast food".

We are proud to offer franchise opportunities throughout Australia and we are on the lookout for motivated people to join our franchise community, and share in our growing success within the dynamic fast food industry.

We welcome your interest in joining the Soul Origin Community and look forward to exploring this exciting opportunity with you in greater detail.
Year Business Established
2011
Year Franchising Commenced
2014
Awards
QSR Media Awards 2016
Multi-Site Restaurant of the Year & Training Initiative of the Year

10 Thousand Feet
2015 No. 1 in Expansion & Top 3 for Support and for Marketing
2016 Top 10 Franchise

FCA
Emerging Franchisor of the Year – Finalist 2016 & 2015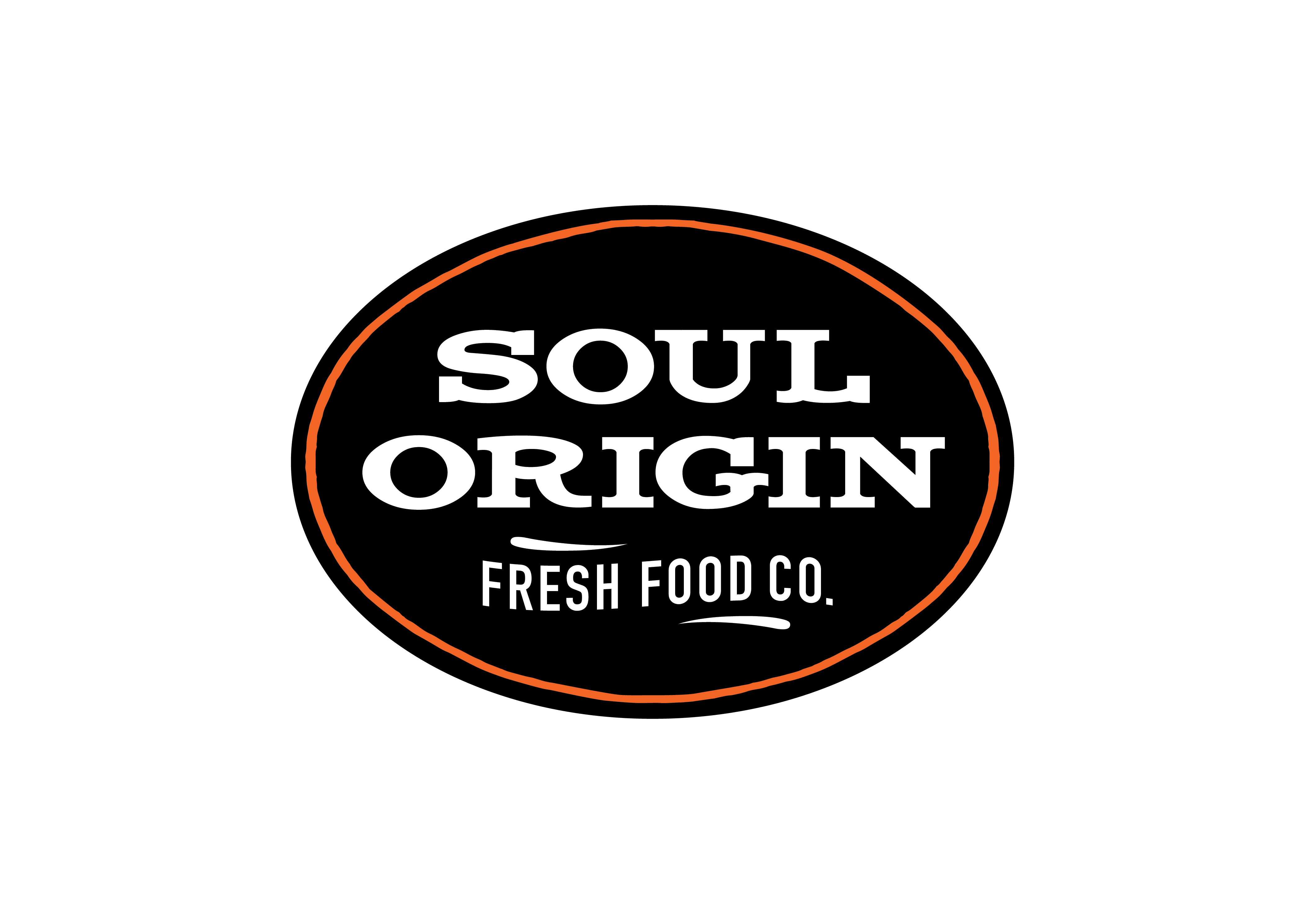 Find out more at the Soul Origin Franchise Information page