Summary
Join the #1 recognised Mortgage Broking brand in Australia. Build your own business as an Aussie franchisee. Help people with one of the most important decisions of their lives – owning a new home.
Location Details
Marion - South West of Adelaide CBD
Marketing support
In addition to a multi-million dollar national marketing spend, Aussie also invests in your business and allows Franchisees to leverage the Aussie brand. We will also provide a State Marketing Consultant to assist with Local Area Marketing initiatives and more. Aussie's training program provides all Franchisees with the skills and accreditations to grow a mortgage broker business.
Training provided
Aussie offers its Franchisees an extensive range of award-winning training and development programs. As an industry standard, the MFAA (Mortgage & Finance Association of Australia) require all new industry brokers to have an approved Mentor for a period of 2 years. This Mentor program can be an expensive exercise. However, Aussie runs its own internal MFAA approved Mentor Program, which is provided to all Aussie Franchisees absolutely free.
Skills
You don't have to be an expert in finance. We are looking for someone with:

• A passion to help people achieve their dreams;
• Genuine desire to commit and excel;
• Aspirations to grow a business and manage a team;
• Willingness to promote Aussie within their local community;
• Ability to build strong referral networks;
• Available capital to fund set up and initial working capital;
• Understands small business management (Cash flow/P&L);
• Can develop and implement successful business marketing plans;
• Desire to earn a high income.
Length of Agreement
5 x 5 Year Franchise Agreement
About the Opportunity
Aussie Franchisees and Brokers are the face of Aussie – they meet, engage and help customers every day. If you are looking for a franchise where you can help people with one of life's biggest purchases, and build an annuity business for yourself – talk to Aussie now.

• Upfront and trail commission enabling you to build a passive income
• Free access to credit team, smart bars and smart coaches
• 2 year mentoring program (both in person and by webinar)
• A business consultant to work closely with to ensure your business is delivering the results you want
• Marketing support at both a national and state level including television commercials, branding campaigns and ongoing digital activities
• Events! To make sure that our franchisees feel part of the wider Aussie network we run regular local, state and national events that all our Franchisees can be part of.

Arrange a chat to find out more. Contact Andrew Perry on 0403 049 073.
Year Business Established
1992
History
Why Aussie?
With over 25 years' experience in the mortgage broking business, Aussie continues to be the #1 most recognised mortgage brand in Australia*

*Source: KantarTNS Brand dip research June 2017
Awards
Aussie is an award winning mortgage brokerage winning 'The Adviser's Top Brokerage' award six years running (2013-2018) and the Australian Broking Awards 'Major Brokerage of the Year – Franchise' four years running (2014-2017).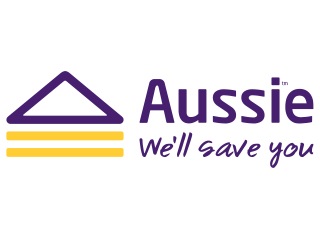 Find out more at the Aussie Home Loans Franchise Information page