Summary
Established franchise with existing customers, revenue stream and with vehicle included! Join the industry leaders with a trademarked system to clean & remove harmful bacteria in rain water tanks.
Location Details
Tamworth, Armidale, Gunnedah, Narrabri
An exclusive territory covers expansive town areas with water and rural areas without town water supply, no rented premises required, operates from home base. Work booked in advance so you can schedule your own day to fit in with your lifestyle.
Marketing support
A complete Launch marketing program is activated on completion of your training. Ongoing support is then provided with a suite of marketing tools and material. Complete support is provided for social media management and advertising. Online marketing and Search Engine Optimisation (SEO) are boosted by the national brand.
Training provided
Training by Franchisor is inclusive of purchase price. In region training is also included with a negotiable transition period for incoming buyer.
Skills
No previous experience required, full training and ongoing support provided. You need to be a practical person, good with your hands, enjoy working mainly in the outdoors as many of your customers live on rural property's. No heavy lifting involved.

About the Opportunity
Pristine Water Systems New England/Northwest NSW franchise is an exciting opportunity for someone to step into an established business, with positive cashflow and strong growth opportunities.

The current franchisee has built this profitable business from scratch but now it's time to focus on the family and farm.

This business is ideal for an owner located in (or outside) Tamworth or Armidale and who likes to engage with the rural community. Having created a loyal list of customers and established a lucrative commercial arrangement for cleaning tanks in regional schools, the business owner now needs to focus on his young family and farm and doesn't have the time to take the business to the next level of it's growth development.

Now that the drought has broken, the need for cleaning and sanitising rainwater tanks has exploded! All the dust, dirt, animal faeces and spray drift has been washed off roofs and into water storage systems.

Don't miss this opportunity to join a National Brand and leaders in Water Tank Cleaning.

Our services are focussed on cleaning and sanitising water tanks and providing filtration/UV supply and servicing. We are the only Water Tank Cleaning franchise in Australia, boasting a strong national brand that is quickly expanding into new regions.

A clean, healthy water supply is a given in cities and towns that are connected to water mains. But more than 10% if the population live on rainwater tanks! Competition in this field is limited, leaving Pristine Water Systems as the premier water tank cleaning company in Australia!

While water tank cleaning might look similar in function and action to pool cleaning, there is a lot more behind the technology, equipment and product than meets the eye. Our QuadClean process is supported by our exclusive distribution rights to an industry leading sanitising product.

Water tank cleaning is only one revenue stream our franchisees have. Supply and servicing of Filtration systems and Ultraviolet disinfection systems provides opportunity for operators to build an additional annual income stream. Add to this the opportunities in Acidic water correction, Bore/Spear water correction systems and Water testing/analysis services.

Our customers are of all ages from young families to (almost) retirees. Everybody needs clean, healthy drinking water! And for those living on rainwater tanks, it's just time until someone falls ill from dirty water.

Year Business Established
2003
History
The current franchisee has owned the New England franchise region since 2018. Doubling the revenue and establishing a client base of repeat water tank cleaning customers, and filter/Ultraviolet replacement customers, the region is ready for it's next growth phase.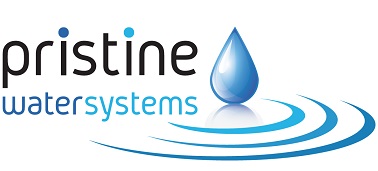 Find out more at the Pristine Water Systems Australia Franchise Information page