Summary
We are seeking business partners with the go-get'em New York attitude to join our franchisee family. Teaming fresh local produce with traditional burger recipes is what we do. Fresh Food & Takeaway!
Marketing Fees
2% of gross
Location Details
NEW OPPORTUNITY! Point Cook, Prominent Location
Marketing support
Our marketing experts are drilled in every aspect of our business and have been involved in creating the New York Minute Brand from day one. Every new franchisee benefits from a tailored local marketing strategy that ensures your business is thriving from day one. Ongoingly, our marketing team provides bespoke yearly local marketing strategies for every store, collateral support for all instore and local marketing campaigns, and state-wide marketing, PR, and media campaigns. Our Marketing Director is also available to all franchisees.
Training provided
1. Franchise business training: Helps you to operate your own successful food franchise restaurant / takeaway /business
2. Franchise technical training: Hands-on experience where you learn every element of food franchise restaurant / takeaway / store operations
3. Franchise in-house training: One of our field supervisors will be with you in your new food franchise restaurant / takeaway store to help you get the best start
4. Franchise account management: Ongoing assistance with your food restaurant / takeaway store financials

Skills
New York Minute franchisees come from all sorts of backgrounds, but they all have one thing in common:
they love working with food, fresh produce, creating unique American inspired burgers, and ensuring that every one of our customers has a fabulous in-store restaurant & takeaway food experience.

Previous experience in the QSR retail industry, food, cafe, restaurant management, managing a team, or running a business will be advantageous.
Length of Agreement
5 x 5 years
About the Opportunity
At New York Minute we believe in our people, and our people are our family. When you join New York Minute, you join our family.

As it says in the song New York, New York, we want you to be king of the hill AND top of the heap! We have worked very hard to develop bespoke, gourmet burger products, stable and ethical supply chains and a loyal customer base. We have proven that authentic New York burgers combined with locally sourced, fresh ingredients are a winning combination. Fresh food & Takeaway!

That's why our headoffice staff will be with you every step of the way to provide food training, marketing support, design & layout, and staffing as you establish your very own New York Minute.

We have built our business around the philosophy that it's what's inside our burgers that counts. The New York Minute difference is:
1. All of our food produce is sourced from local producers
2. All of our chicken, beef, and pork is sourced from ethical producers who do not use antibiotics or GMO's.
3. All of our food produce is fresh, never frozen.
4. All of our gourmet burgers are handmade, fresh, and crafted to exacting, traditional New York recipes.

As a tight-knit community of enthusistic, dedicated food entreprenuers, the New York Minute family aspires to....
* Always be kind
* Use food to bring happiness
* Contribute to our community by being good citizens who give back
* Ensure our customers feel like every visit is a short sojourn to New York City
* Wake up every morning loving what we do

Owning your own New York Minute franchise food/takeaway/restaurant/store is more than just a business opportunity - it's a way of life.

Year Business Established
2010
Year Franchising Commenced
2016
History
Our story began in 2010 when CEO and Founder Antony Crowther decided to apply his 20 years of QSR experience to creating a traditional American burger range that customers were craving, but no one in Australia was providing. Our first store, Moonee Ponds was immediately overflowing with customers keen to get their hands on now iconic New York Minute burgers like the New York, New Jersey and Philly Cheese Steak. New York Minute now has restaurants fast food stores across Melbourne, with ambitious plans to expand both in Victoria and interstate.
Awards
Herald Sun Top 10 Burgers in Melbourne
Triple M Top 10 Burgers in Melbourne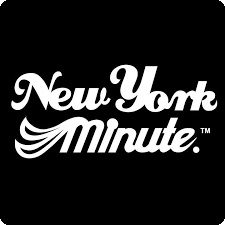 Find out more at the New York Minute Franchise Information page