Summary
Fifo Capital provides cash flow solutions to Australian businesses whilst affording a great lifestyle and an enviable work/life balance to its franchisees. No experience necessary,enquire now!
Location Details
Franchises available in most states
Marketing support
Training on all aspects of our product & industry sector. Business coaching to guide you through every aspect of client presentations, client signup and client retention.

As most business is referred to us, presentation skills are key, if its not your strong point – there is a huge amount of training provided to get you off the ground.

You will have a Fifo Business Support Manager, this person will always have a significant level of experience in this industry & assist you in your business generation activities and your credit analysis.

Training provided
Training is the key focus of Fifo Capital.

Initially franchisees would undertake some self study prior to the comprehensive 4 day training course in the Head Office in Melbourne. This course covers all aspects of legal requirements, financial analysis and client generation.

After this course, the franchisee is given a 6 week tailored business coaching course and is also assigned a support manager who mentors the franchisee through day to day aspects of getting their business up and running.

Skills
People interested in joining Fifo should be:Good communicators, Have a good level of self confidence, Have the drive and enthusiasm to create a great business. Prior experience in finance is NOT required.

With just $200,000 invested, you potentially will be able to achieve an annual return of over $142,000.*Based on purchasing $190,000 of invoices monthly at a discount rate of 7.5% and an average debt turn of 40 days

These returns plus the lifestyle opportunity makes Fifo Capital the leading business venture in Australia today.


Length of Agreement
The agreement runs for 20 years as follows:

1 period of 10 years
2 further periods of 5 years each.

There are no ongoing fees so if the circumstances of the franchisee changes, the business can cease trading with no long term financial obligations.
About the Opportunity
Fifo Capital provides Business Lending Services to its customers. This is a $60bn industry.

Invoice Finance – monetizing accounts receivable and mitigate from debtor risk

Trade Finance – accounts payable facility for all onshore or offshore supplier payments

Supply Chain Finance – off-balance sheet facility for supplier payments and working capital

Business Loans – flexible business loan solutions for businesses


There is the availability of capital within the network so if a franchisee runs short or wants to spread their risk, they can, however, they will need a minimum of $150K in working capital.

Fifo Capital assists at all stages of credit assessment. Where Fifo Capital have supported a transaction – there have been ZERO LOSSES in the business from day one of its operations.

Al of Fifo's management team have held senior management positions in this industry. You will have access to over 70 years of invoice finance experience & we hold your hand through every step of running your business.

This is the only franchise of this nature where all your support staff have a pedigree directly in this industry.

Most business is referred to us by business & Fifo Capital assists franchisees with presenting their business & asking for client referrals. There is support at every level of your business.

An industry leading social media campaign that draws a huge level of interest to the website. Leads generated via this medium are all distributed to franchisees.

Extremely low overheads & no requirement for offices, staff or stock. Most franchisees work from home.

The reason why people are drawn to Fifo Capital is that it provides an enviable work/life balance. Many franchisees have left corporate & now enjoy the flexibility of working to suit their lifestyle whilst earning a sizeble income.

There is no other franchise system in Australia that can provide such a low risk/high earning business model with incredible work/life balance and such low ongoing fees.
Year Business Established
2005
Year Franchising Commenced
2005
History
Fifo Capital was started in Auckland in 2005 by Nigel Thomson. Very quickly he was writing sizeable levels of business and decided to franchise the company.

In 2008, he established its Australian Operations and since that time, the business has seen massive growth year on year.

In Australia there are currently 62 franchisees and 10 in New Zealand, most writing good levels of business.

The opportunity to expand is enormous and the Fifo Capital network has barely scratched the surface in Australia.
Awards
In 2013 awarded 25th fast growing company by Smartcompany.com
In 2013 awarded BRW's 30th fastest growing company in Australia
In 2017 Australian Top franchise 4th in the Business Lifestyle division
In 2019 Australian Fintech awards Finalist Innovator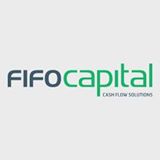 Find out more at the Fifo Capital Franchise Information page