Summary
Mad Mex has an exciting opportunity in West Gosford! Wanting to get into business but don't know where to start? A Mad Mex franchise is for you!
Marketing Fees
3% of gross
Location Details
299 Brisbane Water Dr West Gosford 2250
Looking for a fun and energized brand that's committed to bringing people the best healthy Mexican experience possible? We're looking for our next Franchise Partner to join us in in West Gosford area! Get in touch now!


Marketing support
Our marketing team provides extensive and ongoing support across the entire Mad Mex network - all-inclusive of local area marketing, social media campaigns and in-restaurant promotional support.
We're constantly developing new product innovations that excite and invigorate customers and develop long-term relationships with our Mad Members database. Using a mix of both print and digital mediums such as social media, Mad Mex is able to communicate exciting promotional offers at both a national and local level to loyal customers!

Training provided
All franchisees receive six weeks of training, along with access to online training tools, materials and ongoing support. Our training and operations systems utilise world-best practices integrated with online videos and detailed in-restaurant systems and guides. Our Training fee also covers support by our "Mad Team" who will work alongside you during the initial opening period to ensure a smooth start - and you're supported by a dedicated Regional Operations Manager to provide guidance as you go.
Skills
Passion – Are you crazy for Fresh Authentic Mexican Food? Are you ambitious, self-motivated and challenge driven?
Commitment – Are you committed to Outstanding Customer Service and Excellence?
Integrity – Do you believe in gourmet quality food fresh and fast? Treating your co-workers and customers with respect and honesty?
Leadership - Are you ready to build a winning team and to create a great work environment?
Experience – Do you have experience in hospitality or in team leadership?
Length of Agreement
5-7 years initial term
5-7 years option
About the Opportunity
Mad Mex is enlisting passionate and dedicated franchisees to build great teams and deliver on the demand for high quality, fresh Mexican food at reasonable prices.

Beyond the sombrero-laden Mexican fast-food joints, we're an authentic fast casual Mexican like no other. Offering a range of authentic Mexican meal options perfectly aligned with the needs of increasingly health-conscious consumers, our meals are made fresh-to-order and tailored specifically to personal tastes and dietary requirements, including Vegetarian, Vegan, Gluten Free & Halal. We have a number of protein options including chicken, chorizo, pork, beef, Vegie Rancheros and our exclusive Spicy Vegan Chicken.

We emphasise clean eating, high protein and vegan-friendly options. We have a passion for freshness with each restaurant preparing guacamole, salads and salsas along with slow roasted and grilled meats daily. We cater to a variety of tastes and dietary requirements iInspired by the energy, warmth and intensity of the country and the cuisine., Mad Mex delivers big-time on freshness, flavour, fun and sustainability to create a truly inspired food experience. Our meals are made in front of our customers and made to order.


Are you prepared to lead the Mexican revolution by fearlessly fighting for flavour and standing on the front line to defend freshness?

So, if you are looking for...
- The fastest growing food category in Australia
- An internationally proven business model
- Robust systems and profits
- A magnetic brand that customers love

Come and lead the Mexican fast casual dining revolution in West Gosford - Apply now to join our Familia and become your very own Head Honcho!



Year Business Established
2007
Year Franchising Commenced
2009
History
In January 2007, Clovis Young had a vision; he saw it was time to give Australians the Mexican food they deserve… Fresh, fast, full of flavour and just a little bit funky, and so Mad Mex was born! We currently have over 70 restaurants across Australia and New Zealand, let's open your Mad Mex restaurant now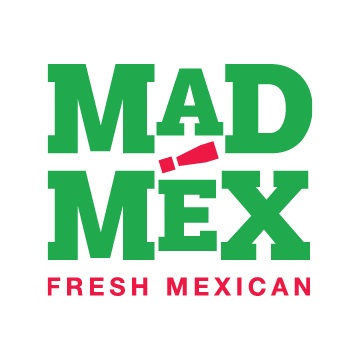 Find out more at the Mad Mex - Fresh Mexican Grill Franchise Information page