Summary
GYG is seeking entrepreneurs to join the franchise family! It's an opportunity to partner with the leading Quick Service Restaurant Franchise in Australia where healthy fast food is our passion.
Marketing Fees
3% of gross
Location Details
Multiple opportunities available across Australia.
Marketing support
Our marketing team provides support for national initiatives including media campaigns, PR activities, social media, in-store collateral and menuboards. We have a robust local store marketing program for franchisees that includes regional quarterly meetings to review challenges and share best practices, regular collateral updates for local activities and one on one market support as needed.
Training provided
We are committed to setting you up for success. As a new franchisee, you will undergo 12 to 16 weeks of training in one of our established restaurants.
If you are opening a new site, some of your staff will also be trained before the restaurant opens. After opening, a Training Team will be at your restaurant to provide further training and coaching.

Skills
While not mandatory, it would be helpful if you have experience in operating a small business, or have managed a team of people, or have a background in hospitality especially in the restaurant/QSR industry. Most important though is to love food, love people and love providing an exceptional guest experience!
Length of Agreement
The length of Franchise Agreement generally aligns with the lease term for the premises.
About the Opportunity
When you become a Guzman y Gomez franchisee, you become part of our family.

That means we have your back! We are as committed to helping you thrive as we are to serving the highest quality food and spreading the love of Latin culture in Australia. We look after our people.

With 80 percent of Guzman y Gomez restaurants owned by franchisees, we have had a lot of experience setting our team up for success.

During every step of the process, Guzman y Gomez Head Office will be there as you establish your restaurant. You'll receive support on everything from the initial design and layout of the restaurant to training up your team and media planning for opening day.

At Guzman y Gomez, our 5 values set us apart
1. It's all about food
2. Make every guest love us
3. Be Real
4. Got Your Back
5. It's Up To Us

We Believe...
... in using authentic, high-quality ingredients.
... restaurant quality food can be prepared fast.
... in getting actively involved with our local communities and charities.
... in putting the same level of Latin intensity into everything we do.
... in supporting Mexican artists.
... cooking with microwaves and freezers is just wrong.
... if you haven't gotten into a fist-fight over avocados, you don't care enough.
... adding salsa and condiments is absolutely vital.
... speaking to our guests in a fun, fiery, cheeky way.
... nothing tastes worse than 'pretty good'.

At Guzman y Gomez, it's Numero Uno or Nothing!
Year Business Established
2006
Year Franchising Commenced
2010
History
Our story starts in 2006, when the first Guzman y Gomez restaurant opened its doors in Newtown, Sydney and we haven't looked back since. Guzman y Gomez now has 107 restaurants (and counting) across the nation and 10 in Asia!
We have built our business on a solid foundation of never compromising. We don't compromise on our produce, the authenticity and quality of our food, the suppliers we partner with, the team we hire or the service we provide to our guests.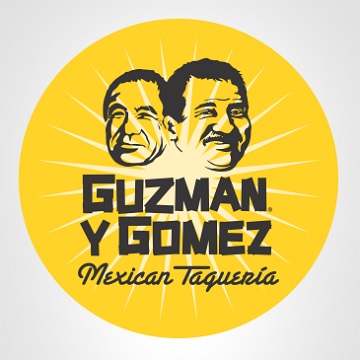 Find out more at the Guzman y Gomez Franchise Information page