Summary
Donut King is Australia's largest & most successful Donut Franchise chain. We're looking for passionate people to join our family!
Location Details
The Gateway Shopping Centre - Corner of Stuart Highway, Roystonea Avenue and Yarrawonga Road
Marketing support
Donut King's Marketing Department are a team of qualified professionals with years of experience creating and implementing innovative and successful marketing programs. The marketing team are responsible for all major national campaigns as well as:

• TV & radio advertising
• Social media
• Donut King website
• New product development
• Public relations
• Loyalty cards

Training provided
Training provided
• 4 weeks at our dedicated and purpose-built training academy on the Gold Coast in QLD Australia
• 2 weeks in store training
• Additional in-store support when your store opens or upon settlement, in addition to ongoing assistance with in-store training on a needs basis from both National Office and the Sales and Performance team

Skills
No specific qualifications are required, although having business experience is an advantage
Great written & oral communication skills
The desire to be the owner / operator of the store
The ambition to be successful & the drive to maximize the potential of the store
The ability & willingness to follow the franchisor's proven systems

About the Opportunity
Franchise Type: NEW Site
Location Details: The Gateway Shopping Centre, Palmerston Gateway, NT
Purchase Price: $250,000 + GST (includes landlord contribution discount)
Store format: Kiosk
- - -
Why Donut King?
During the past three decades, Donut King has evolved into Australia's largest specialty donut and coffee destination, with more than 325 outlets across Australia, New Zealand, China, Papua New Guinea and the Kingdom of Saudi Arabia. Apart from its world-famous DK Cinnamon Donuts, Donut King also treats customers of all ages to 'original' and 'classic' donut ranges, milkshakes; Quake Shakes, frozen beverages, hot dogs, ice creams, toasties, and its very own blend of espresso coffee, Royal Bean. We offer a large range of store types ranging from a drive thru operation to a full format inline café or kiosk with seating.

So why wait? If you have the enthusiasm, a passion for retail, and wish to be apart of one of Australia's most trusted and loved brands – enquire today!

Detailed brand and store sales information also available on request.

Year Business Established
1983
History
Donut King is the KING of opportunity; we operate in all states and territories within Australia. We attract consumers from all age groups and socio-demographic areas. Donut King is now much, much more than simply the World's most delicious donuts - tastes change over time and our tastes have changed too. While still offering the old favourites, Donut King has also introduced a wider range of snack options, including healthy smoothies and low fat ice cream and milkshakes.
All about FUN!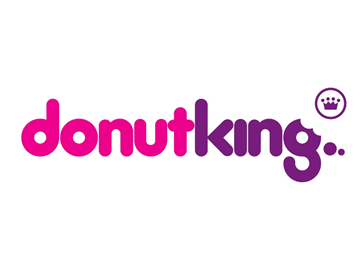 Find out more at the Donut King Franchise Information page