Summary
Come & have fun! Lollipop's will be the go-to children's recreation facility! It is a fresh, new and exciting opportunity to own a tried & tested business model, combining a playland & cafe!
Location Details
4/622 Karel Ave, Jandakot WA 6164
Jandakot is a southern suburb of Perth, Western Australia, located within the City of Cockburn local government area. It is best known for its small but busy airport. Fountain Gate is bursting with families that need to PLAY!
Marketing support
We will support you with:

*National and state advertising funds
*Reviewing and sharing marketing initiatives
*Organising joint activities.
*Website maintenance
*Promotional/merchandise options (assisting and sourcing)
*Branding - we will provide the manual for design as well as logo usage guidelines.
*Marketing materials/templates.
*TV Advertising! - scheduled nationally on free to air.
Training provided
We provide a comprehensive training program to get you ready to open your own Lollipop's Playland!

Let us also help you with..

1. Communication:

Sales reporting data
Newsletters
Australian franchisees conference. International industry conference opportunities available also.

2. Business Planning & Management Support:

Budgeting models
P&L comparisons
Business planning

3. Operational support

Regular visits
Equipment improvements.
Purchasing power
Franchise manual
Training Modules.
OH&S accredited program.
Length of Agreement
5 + 5
About the Opportunity
Here at Lollipops Playland Jandakot, all kinds of fun and safe equipment are provided to keep the kids busy swinging, sliding, jumping, spinning, and climbing. Arts and crafts are also available for those who'd like a quieter activity, as well as great events for all types of children, no matter their needs.

A Build-A-Bear workshop business is incorporated within the Jandakot's Lollipop's site. Build-A-Bear provides a teddy bear themed experience where kids can personalise their chosen stuffed animals in store.

One of the key components for a profitable playland is the initial site selection. We complete a full demographic analysis to ensure you have the best chance of success. You'll receive full assistance to secure a suitable site including lease negotiations on your behalf,assistance in site layout and design as well as a detailed step by step opening guide.

Another crucial factor for success is sourcing the right play mix of equipment at a competitive price. Lollipops sources equipment direct from suppliers thereby saving over $100,000 from otherwise purchasing from local retailers and ensure you only buy what you need.

Training will be provided at our head office site in Melbourne and experienced people will be there to help you through your opening weeks.

Assistance in recruiting, interviewing and hiring staff (including appropriate pay rates).

You will have access to all Lollipop's Playland & Café systems and information to help setup and operate your business.

You can use the registered Lollipop's Playland & Café name and Cat Logo, saving the need to develop your own and capitalising on future national brand awareness.

With the experience we've gained from opening over 36 sites in our 20 year history, we'll save you time and money!

Mistakes will be minimalized.
You won't over capitalize.
We'll show you how to save on purchasing and how to continue to do so once you are trading.
Use existing systems that have been developed over time.
Start making money faster by controlling labor and food costs.
Achieve faster sales growth through the Lollipop's name and our superior play mix.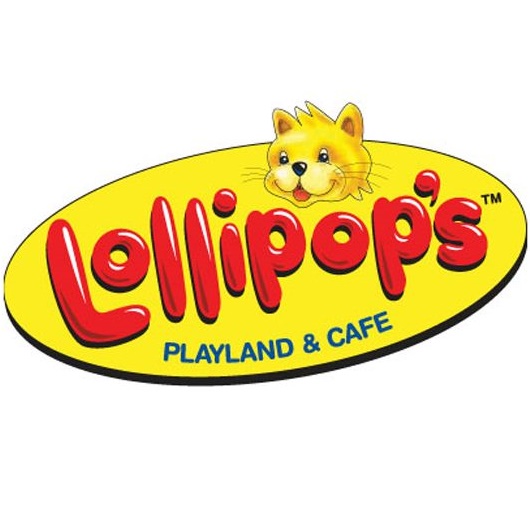 Find out more at the Lollipop's Playland Franchise Information page