Summary
Little Kickers is the world's most successful pre-school football academy with a network over 320 franchises.Our award-winning franchise is listed on the Entrepreneur Top 500 Franchise list at #199.
Marketing Fees
1% of gross
Location Details
This territory covers the Central Perth Metro Area with 12 classes currently operating in Leederville
& Mt Hawthorn with potential to add more classes. You can work from home, Low Overheads, Work/Life Balance and no more commute, coaches in place
Marketing support
Brand equity: many well-known franchises have national brand-name recognition. Buying a franchise can be like buying a business with built-in customers. Branding, logos, marketing and advertising materials have already have been developed and it is the role of the Master to ensure that the Marketing levy is used effectively. This information and all Marketing materials will be passed on to the buyer. a 1% Marketing levy is collected each month for group marketing and franchisees are responsible for their own territory marketing ie flyers etc

Training provided
The Franchise Training Program runs in three modules:
1. Three days desk-based training for franchisees at WA head office. This training covers all aspects of setting up and running a Little Kickers Franchise and includes topics such as financial management, insurance, finding and training coaches, data protection, health and safety, child protection
2. 1 day on how to operate the Little Kickers Business System, plus ongoing support.
3. 1 day practical training on how to run the Little Kickers activity program to include all support material
Skills
Our franchisees come from a wide range of different backgrounds. An interest in sport is of benefit and keeping young children fit and healthy. The main characteristics we require are strong Customer skills where you will be selling your classes to clients as our brand continues to evolve and grow. E​nthusiasm, Perseverance and Strong communication skills with the ability to communicate well is critical to the success of this business. Good administrative skills with attention to detail. World class support and mentoring is provided throughout
Length of Agreement
5 years Franchise Agreement which can then be renewed thereafter.
About the Opportunity
Little Kickers is the world's biggest and most successful pre-school football academy. The company has been running since 2002 and has a network of 2250 coaches and over 320 franchises in 34 countries. Re-enrolment rates for the classes are high (averaging over 70%), and many of the classes are full to capacity and have waitlists. Little Kickers is Australia's most loved preschool sports program. Our award-winning franchise is listed on the prestigious Entrepreneur Top 500 Franchise list at #199.

Our organisation has developed quickly and Head Office has spent much time on designing a Franchisee support package to enable franchises to optimize their work-life balance. Placing emphasis on minimizing routing, non-value added activities, thereby enabling franchisees to maximize the time they spend on strategic aspects of running their business.

Our point of difference is in that we believe in something we call "Play not Push". It means teaching football in a fun, pressure-free environment. We want to give children a positive introduction to sport as a whole, not just football, so they're more likely to stay healthy and active throughout their lives. We believe football can be educational. Coached in the right way it can stimulate imagination and aid early development skills such as learning colours and numbers, following instructions and playing as a team. Our initiatives include our unique badge system where our children work towards a Badge which allows each child to reach certain cognitive, social and physical skills. These are progressive goals and are met by coming weekly to our classes. We reward the children through our Badge & Certificate program for their efforts in a fun way, that aligns with our own philosophy of "𝐏𝐋𝐀𝐘 𝐍𝐎𝐓 𝐏𝐔𝐒𝐇"

The success of future generations is shaped by childhood development, which is why the children's services industry is a key point of interest. Work from Home, Healthy Profits, Low Overheads, Work/Life Balance.

This is a truly rewarding business with so much potential and more classes that can be added to the current 12 that are operating on Wednesday, Friday and Saturday. The business could have classes running 7 days per week, 48 weeks per year.

Whilst we encourage people from all backgrounds and with a variety of skills, one critical success factor is the time a franchisee is able to spend on developing and running the Little Kickers business. As such, we can only accept applications from individuals who have a min of 25 business hours pw available to run their franchise.







Year Business Established
2010
Year Franchising Commenced
2005
History
Globally, the franchise has continued to develop and enhance the Little Kickers programmes. The Little Kickers Perth territory is now available for purchase by a like-minded, business focused individual (or parties) who are keen to operate a territory to further develop and enhance the business while being involved in the early childhood sports, leisure and education sector.
Awards
Industry recognition we have subjected our business model to the rigours of the Franchise Council of Australia (FCA), British Franchise Association (BFA) and the Canadian Franchise. Association (CFA), and have been awarded membership of each.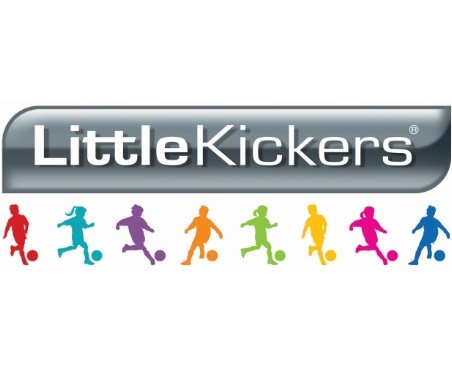 Find out more at the Little Kickers WA Franchise Information page