Summary
Lenard's - the popular fresh chicken franchise that uses the best ingredients to create delicious, innovative and convenient chicken products, is ready to find the perfect partners and share the love!
Location Details
Hervey Bay consists of a large number of businesses, easy accessibility, activities, and excellent attractions. Lenard's will benefit from locals, national and international tourists purchasing Lenard's exceptional products in the area.
Marketing support
Franchisees will receive dedicated marketing support, as well as a marketing pack with initial collateral such as company logos and imagery. Franchisees will be backed by local area marketing campaigns, as well as national campaigns for seasonal holidays.
Training provided
Lenard's has a number of effective systems and programs in place to support franchise partners.
Franchisees will have assistance from the National Support Office, who will be guided extensively in the initial stages, with a 4–6-week training program, as well as operational ongoing support. The National Support Office will also be able to help with any supplier issues. After 12 months, the training will be more focused on profit-maximizing rather than standard training.

Skills
Lenard's is looking for someone with an understanding of the dedication it takes to run an innovative family business and achieve business growth, even during the start-up phase. The ideal candidate needs to be willing to learn, evolve, and help the business grow, be honest, loyal, reliable, and understand that the franchise is both retail and operations focused.

Backend franchisees will have production skills, organisational skills, and have a passion for business success.
Length of Agreement
5 + 5 years
About the Opportunity
Since 1987 Lenard's has had a passion for using only the freshest Australian chicken and best ingredients to create delicious, handmade, innovative and convenient chicken products. The unique concept of value-adding to chicken has established us as a leader in the fresh food marketplace. 34 years later, our passion remains!
We are ready to find the perfect partners to join our business and share the love!

Benefits of owning a Lenard's franchise business:

- Three in one business operation - an adaptable model allowing for multiple income streams, including retail and delivery.
- Right to use our brand and trademarks and sell our products and services.
- A 4-6 week training program for the initial stage.
- Duo/ team model - Due to the dynamic of our business, it allows for either a frontend and/or a backend franchisee.
- Lenard's has long-term, credible and established suppliers readily available.
- Be part of an open-minded and growing brand.

Join a long-standing, passionate family business.

Lenard's uses only Australian chicken and premium ingredients that are sourced locally. Poultry is shown to be popular across the globe, being a stable, consistent, and fairly priced product. In comparison to red meat which increases in price annually. We can grow our business in all markets (new-age retail) and are ready for the next 100 years.

Lenard's has over 30 stores in operation across Australia.

Enquire now to find out more!
Year Business Established
1987
Year Franchising Commenced
1988
History
From humble beginnings in Sunnybank Hills, Brisbane in 1987 with the first 'The Poultry Shop', Lenard and his team took to the road in 1989 and set up shop in major cities and country towns around Australia. Over 34 years and plenty of stores later - our passion for providing the best chicken meals remains. From our famous Chicken Kiev and the freshest of fresh cuts, to an ever-evolving range of oven-ready meals, we are constantly finding ways to make life easier. Be part of something more with this iconic family brand.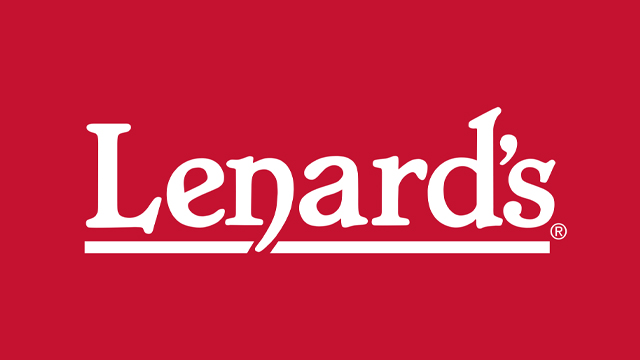 Find out more at the Lenard's Franchise Information page