Summary
Calling Fresh Food and Customer Service Champions! Build on the strong Lenard's brand in the Townsville market.
Location Details
A number of opportunities are availble in good locations.
Marketing support
You don't need to be a marketing expert to succeed as a Lenard's Franchisee! We have a dedicated Marketing Team who work to drive customers to your store and establish you as the local chicken expert. Both nationally and locally, we are focused on developing strategies to build brand awareness and sales growth.
Training provided
The devoted Lenard's Training Team are committed to providing Franchise Owners with all the tools and skills they need to succeed! This extends to an initial 6 week intensive training course, in-store and office training, continued mentoring and much more
Skills
Our Franchise Owners come from all walks of life and initially have just this in common: a positive attitude, a strong customer service focus and a desire to build something big. This is all that you need to start your success story!
About the Opportunity
At Lenard's, we pride ourselves on being able to create unique and convenient products for a variety of customers. With a history stemming over 30 years, now is the time to be a part of this long running Australian brand.

This opportunity allows you to purchase an existing business with a strong customer service and trading history. The store presents an opportunity for a hands on, dedicated owner to build on the already loyal customer base.

Lenard's is a strong and reputable brand within the Townsville community.





History
Combining quality ingredients and flavours to fresh chicken, Lenard's Chicken has become a household name throughout Australia.

From humble beginnings, founder, Lenard Poulter opened his first store 'The Poultry Shop' in 1987 in Sunnybank Hills, Brisbane. After great success and the demand for value added chicken products, he created the Lenard's Chicken brand, opening stores nationally.

Today, Lenard's has over 90 stores and continues to provide its customers with fresh and convenient ready-to-cook Chicken meals.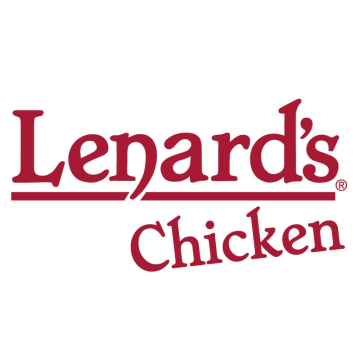 Find out more at the Lenard's Chicken Franchise Information page