Summary
Looking for a franchise business with an established customer base already generating a weekly income? Find out more about joining a trusted brand within the cleaning and outdoor maintenance industry.
Location Details
V.I.P. has franchise opportunities available Australia Wide - ENQUIRE NOW!
Marketing support
V.I.P. communicates to all potential customers on a National, State and Local level. This is done through a strong marketing campaign that includes a comprehensive digital strategy and national TV advertising as well as strategic Local Area Marketing within the local community.


Training provided
When you join V.I.P. they provide everything you need, including comprehensive training; not only in how to carry out the work but also how to successfully run a business. With ongoing training and mentoring V.I.P. work with you to help you to achieve your business and personal goals.

V.I.P. franchisees have the opportunity to participate in a Franchisee Satisfaction Survey that enables them to provide feedback on their experiences as a franchisee. The feedback is used to work towards improving the experience of V.I.P. franchisees.
Skills
V.I.P.'s national and local support teams have solid experience in franchising and know what it takes to build strong, successful and stable businesses. They understand your needs and are there every step of the way.

There is ongoing training and mentoring to ensure that the support team can help you grow your business to its full potential.
Length of Agreement
7 year initial contract with option to extend
About the Opportunity
V.I.P. Home Services began in 1972 and was the first home services business to franchise in Australia. Founded by Bill Vis, the company remains Australian owned and operated and has the same core values from the very day it started – delivering exceptional customer service and providing successful franchise opportunities for people wanting to be their own boss and be in charge of thier financial future.

It is this great service, essentially treating customers like V.I.P.'s, that has enabled the company to grow into an award winning franchise system that has over 1100 franchisees across Australia and New Zealand.

Franchise opportunities are available Australia wide in:

• Garden and lawn maintenance
• Cleaning


Joining V.I.P.'s award winning system is easy.
1. You enquire with V.I.P.

2. We connect you with our National Sales Coordinator where you can find out all the information you need to decide if a franchise is right for you.

3. If it's right for you, you meet with an experienced Regional Franchise Manager.

4. You take part in a "Franchisee Experience" where you get to spend a day with a V.I.P. franchisee to see exactly what it's like being a V.I.P. franchisee.

5. Start Franchise Application Process.

If you're looking for more time to spend with your family, the opportunity to choose the hours you want to work along with the freedom to be in charge of how much money you earn, then a V.I.P. franchise could be the perfect choice for you.

Over the last 35 years, V.I.P. has helped over 4,000 franchisees achieve their goals with minimal risk through:

• Tailored purchase options to suit most people's financial situations
• A flat fee structure - no lead fees or percentage of turnover, just one simple flat monthly fee. It doesn't matter how much you earn, it's always the same monthly fee.
• Industry leading training, coaching and mentoring
• Unparalleled national, state and local support
• Proven marketing, products and systems
• Everything you need to start a great new life and be your own boss


No prior experience or qualifications required:

When you join V.I.P. we provide everything you need, including comprehensive training; not only in how to carry out the work but also how to successfully run a business. Your support doesn't stop there, with ongoing training and mentoring we work with you to help you to achieve your business and personal goals.
Year Business Established
1972
Year Franchising Commenced
1979
History
V.I.P. began in Adelaide in 1972 when during his sales round Bill Vis (founder of V.I.P.) offered lawn mowing services to his customers. This proved a popular and successful decision. Before he knew it, Bill was making more money in one day mowing lawns than a lot of people were making during their normal working week. The company began franchising in 1979 and has gone from strength to strength ever since.

V.I.P. were the first to franchise in home services and the third company to franchise in Australia.




Awards
Franchise Council of Australia Excellence in Franchising Award
2016 State finalists and Winners.

Top Franchise Awards
2015
2014
2013

Best Business Award - WOMO 2012

Smart Investor Magazine - Best Franchise System under $50,000
2010
2009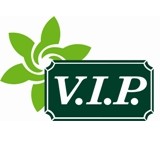 Find out more at the V.I.P. Home Services - Cleaning, Lawn & Garden Franchise Information page