Summary
Australia's largest Italian family restaurant franchise
Location Details
Mt Gambier
Mt Gambier, SA
Marketing support
The marketing team maintains responsibility for all big brand marketing activities across multiple platforms including online, television and radio. We also provide our franchisees with an integrated, online Local Area Marketing platform to order and deliver approved marketing collateral which supports business development.
Training provided
Franchisees also receive comprehensive training. This informative and intensive 6-week session covers every aspect of owning a La Porchetta franchise. It provides practical, on-site training, including purchasing, recruitment, products, suppliers, customer service, financial reporting and marketing tips to give you all the necessary information and skills required to successfully run a La Porchetta restaurant.
Skills
At La Porchetta we are looking for people who have
• passion for the food and hospitality industry
• Entrepreneurial drive and good people management skills.
• Financial stability and capability,
• Demonstrated work ethic and a desire to succeed

About the Opportunity
BECOMING A LA PORCHETTA FRANCHISEE

Buying a franchise is a great way to become your own boss, working in partnership with a proven and established business, whose products, reputation and buying power can help bring customers to your door under the umbrella of a proven brand.
Owning a La Porchetta franchise means more than owning a business – it means you're part of Australia and New Zealand's fastest growing, independently owned, licensed family of Italian restaurants.

The success and sustained growth of La Porchetta is a result of our distinctive branding and effective marketing presence, combined with our commitment to the highest standards in training, service, quality food and menus, all backed by La Porchetta business systems.

If you have what it takes to become a successful franchisee, put your application in today!

Apply today.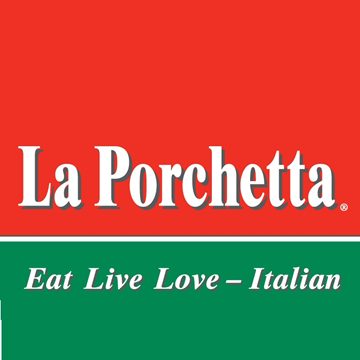 Find out more at the La Porchetta Franchise Information page