Summary
Join our global community of Kumon Franchisees! Develop children of all ages in maths and English. Beginning a small business can be daunting, that's why we will assist you every step of the way.
Location Details
Available new franchises:

1. Mt Barker
2. West Lakes (candidate in training)
Marketing support
Upon successful completion of training, you will be assigned a Field Development Consultant to assist with your individualised marketing strategy, along with the help of our Public Relations team. The marketing support provided is ongoing and explores every option possible from newspapers, flyers, posters to social media and school fetes. Kumon as an organisation offers additional support to franchises by conducting two Free Trials per year. New families can trial one of the programmes for two weeks for free – a very effective strategy.
Training provided
Successful candidates embark on an initial two week training programme in Melbourne, where all aspects of running a successful Kumon centre are covered. To maintain your professional development, we offer monthly meetings on a hot topic which also provide you an opportunity to network with your peers. Your Field Development Consultant also works closely with you to implement the Kumon programmes.
Skills
Kumon is an organisation that encourages everyone to learn. We look for Franchisees with the following attributes:

• Proficient in maths and English
• Enjoy working with children of all ages
• Good business financial and administrative skills
• Strong organisational/time management skills
• Actively involved in the local community

The minimum requirements are:
1. A bachelor's degree in any discipline
2. Permanent residency in Australia or New Zealand
3. A valid driver's licence and own transport

Length of Agreement
2 Years, Renewable
About the Opportunity
Kumon franchises offer a rewarding opportunity to watch children grow and develop. The difference seen in children from when they first start in one of our programmes to being confident in their abilities is incredible to watch. Along with being rewarding, a Kumon career allows you to be flexible with your time and greatly encourages you to establish a good relationship with your community. Knowing your community provides a great advantage to grow and develop your centre.

What sets us apart from other franchises is that Kumon provides well established global, brand awareness that reaches everywhere. With this support, we also provide a very supportive relationship from the company to grow your business with the help of not only a Field Development Consultant, but other departments too. To further support you, we do not charge extra to utilise the product, your stock is given to you for free.

You are also the owner of your business; you'll have the opportunity to experience personal rewards of students' progress and achievements. These personal achievements help to encourage your dedication to your own learning and the learning occurring within your community. Our aim is for every child to tap into their potential and become members of the global community. That's why we need people with overall passion and initiative to develop all children.


Year Business Established
1984
Year Franchising Commenced
1958
History
In 1954, Mr Toru Kumon developed a series of worksheets that his son Takeshi would study daily and consistently in order to improve his mathematical abilities. By creating a daily study habit and developing Takeshi's foundation maths better, he was able to study calculus by the time he was in Year 6. The whole community wanted to know how Mr Kumon and Takeshi did it. That is how our unique method started – the optimum development of each individual's ability, irrespective of age and creating a daily study routine to pursue their potential.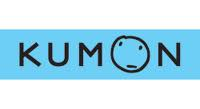 Find out more at the Kumon Australia Franchise Information page