Summary
CORE+ is Australia's first Yoga, Pilates + Group Fitness Franchise combining multiple class options under one roof. And, we're looking for a studio partner that's as energetic & passionate as we are!
Location Details
Melbourne CBD VIC 3000
We're looking for an energetic and passionate leader to bring CORE+ to the Melbourne CBD!
Secure this large exclusive territory and take advtantage of the huge client base available. For more info send us an online enquiry.
Marketing support
We want your CORE+ to be the go-to fitness destination in your area, so we'll give you all the marketing support you need to succeed. You'll have access to our agency services for design, copywriting, social media and production, we'll throw you a launch event for key influencers and a big opening weekend to entice new clients, and there will be constant marketing opportunities and PR support from both CORE+ HQ and our external agencies.
Training provided
Our training begins with in-depth instructor programs to learn about the CORE+ way of life, and each of our unique class formats. We also regularly hold class sequencing workshops so our Studio Partners constantly feel motivated, passionate and energised, and never bored.
Skills
To ensure our CORE+ team is the best of the best, our Studio Partners must have a fitness qualification under the belt:

Yoga or Pilates Certification
Certificate III or IV in Fitness or,
Other fitness-based training modules

But that's not all. Most importantly, our Studio Partners must be passionate and energetic self-starters that live and breathe the CORE+ way of life.
Length of Agreement
5 + 5 years
About the Opportunity
CORE+ is not a gym, and it's no ordinary Pilates studio. We create modern group fitness experiences that fuse together the best parts of Pilates, yoga and functional movement from around the world to create never-before-seen class formats you can't get anywhere else.

Visit our Seek Business page for more information on the CORE+ brand and why you'll want to be a part of it.
Year Business Established
2015
Year Franchising Commenced
2017
History
Founded by leading health and fitness innovator, Amy King, CORE+ has been developed based on the belief that wellbeing is developed from the inside out.

Amy's passion for health and fitness and her energy and enthusiasm is nothing short of contagious. Amy was inspired to create CORE+ Hot Pilates back in 2015 after noticing the way people were exercising began to change. Her vision for CORE+ was to create an upbeat fusion fitness class that combined the best elements of yoga, pilates, resistance training and functional movement.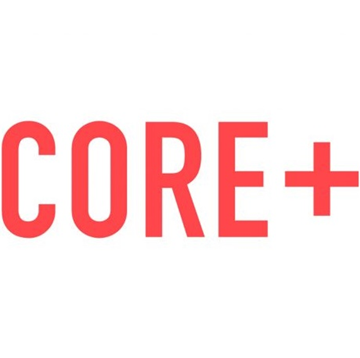 Find out more at the CORE+ Yoga, Pilates + Group Fitness Franchise Information page