Summary
VIZ360 will launch you into the exploding VR industry. Our WORLD LEADING 360/VR solutions are in high demand with real estate agencies, builders, architects, hotels, retail, tourism, brands & more!
Location Details
Sydney - NSW
You can sell anywhere in the world. You will have access to sell a range of amazing world-class 3D/360/VR products and services to thousands of businesses throughout your state and the world.
Marketing support
Our marketing support is comprehensive and includes:

- A dedicated Business Coach to help you with sales and marketing campaigns
- A custom sales & marketing kit including logo, business cards, flyers and product demos
- A responsive Wordpress website so you can promote your products and services globally
- We attend trades shows with you and conduct private invitation-only events to win business
- We conduct our own marketing campaigns to help you win business and we share leads.
Training provided
VIZ360 provides a world-class training programme, which includes:

- Flights to the VIZ360 Queensland H.Q for face to face induction meetings (includes Accom.)
- Ongoing weekly training sessions with your appointed Business Coach
- Comprehensive Training manual with details on all aspects of operating your new VR business
- Ongoing support and training provided by our dedicated support team
Skills
No formal qualifications or experience is necessary for this business. VIZ360 products and services are highly visual easily presented in meetings. VIZ360 provides extensive training and support including a VIZ360 business coach. A strong drive for success, hard work, an entrepreneurial spirit, determination and a passion for technology and marketing will definitely help you succeed faster.
Length of Agreement
The Partner License does not have a fixed term or expiry. As long as you abide by the terms of the License Agreement then the License is perpetual and global.

About the Opportunity
There is a movement happeneing in the world of media right now as technology is evolving and our devices are now much more powerful than before. Businesses are now shifting towards using new forms of interactive 3D media for marketing, sales, training and education because consumers are using the new interactive 3D media capabilties on their new devices. For example, you can now experience a 360 Virtual Tour of a house (when browsing for real estate) and customise the interior design for free, in your phone, while at home without needing to visit the physical place. You can now do the same when shopping for cars, clothing, furniture and anything in fact. We know that the future of business is online.. Well we should also realise that the future of online is 3D (not 2D).

Static (non interactive) 2D imagery is being replaced with highly immersive and interactive 360 tours, 360 videos, virtual showrooms, virtual stores and custom VR and AR experiences. This new form of 3D/360 media is exploding around the world and VIZ360 has created a suite of world leading products and services to cater for this exploding demand.

The 360/VR 'BOOM' is already disrupting the way many industries market and sell their products and services including real estate, architecture, design, construction (builders, developers), retail (furniture, homewares), travel, and accommodation (apartments, hotels) and many more. In fact ALL industries will move towards using 3D/360 and VR media to market and sell their products, but also for training, education, leisure and entertainmnet - simply because it provides a much better (more real) experience.

Price Waterhouse Coopers (PwC) forecasts that VR will grow at a rate 4 times (400%) faster than any other media and entertainment industry over the next 5 years (including Netflix, egaming, esports and online video).

As a VIZ360 Licensed Partner, you will be launched into the exploding 360/VR industry with all the tools, training and support you need to succeed. We will guide you towards success and empower you to have a thriving business in a new, fun and exciting tech industry which happens to be one of the worlds fastest growing industries.

Join VIZ360 in the next multi-billion dollar industry in its booming phase and gain your foothold in the marketplace early while the biggest clients are still available for the taking.

If you are ready to finally start your own business (whether its full time or even a part time side business), then give us a call and we can show you how to succeed as a VIZ360 Licensed Partner.
Year Business Established
2011
Year Licensing / Distribution Commenced
2017
History
The multi-award winning team behind VIZ360 hail from an Architectural and App Development background and have successfully established one of the largest Architecture firms in Australia with a network of more than 300 professionals completing over one thousand projects per year.

In 2015, the team started development on new technologies to allow Architects, Builders and Real Estate Agencies to market their products using immersive 3D and VR media. VIZ360 is now operating in 5 countries and has secured some of the countries biggest brands.
Awards
The VIZ360 team has won: Westpac Business of Tommorow (Top 200), Seek Business Best License in 2 categories (2016), 2nd Best License in Australia by Smart Company (Smart 50), Entrepreneur of the year 15/16/18 and numerous ther awards for innovation and growth.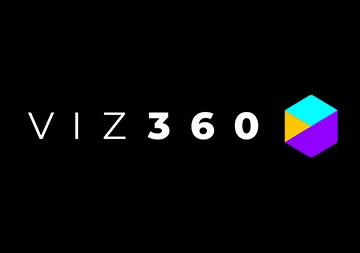 Find out more at the VIZ360 Licensing & Distribution Information page