Summary
MemoryBlock providing you with a unique and different business opportunity that is truly making waves and growing exponentially. Expected ROI in less than a year!
Location Details
MemoryBlock has several sites, a majority of which are located in some of the best shopping centres in Australia.
Our headquarters are in Melbourne, where we have our factory, head office and also our flagship stores in High
Point and Chadstone.
Marketing support
Our franchise development team will guide you through the recruitment, training and sales process. We will assist you on your journey to becoming a successful franchisee.

We offer abundant marketing support for your new business including:
- Website services and design
- Point-Of-Sale Marketing materials
- Seasonal designs
- Logos
- Design team
- Social media marketing
- Online marketing

Training provided
Once you become a part of MemoryBlock family, we ensure that you are fully equipped with all the skills required to run your business successfully. We provide a complete training course, including a take-home manual that outlines all the different aspects of running the business. The training includes:
- Equipment and machinery training
- Working procedures
- Workflows
- Maintenance training
- Troubleshoot training
- Photoshop
- Print manager
- Retail management and customer service
- Business management
- Sales techniques

Skills
While we do offer complete training to all our franchisee owners and staff, we require that you have the ability to lead your team and enjoy a busy retail environment in order to qualify as a potential MemoryBlock franchisee.
About the Opportunity
MemoryBlock is a tried and tested business concept that has been successful in several states and locations across Australia. We are providing you with a unique and different business opportunity that stands out of the crowd with a product that is truly making waves and growing exponentially.
Here are some of the reasons why you should choose MemoryBlock:
- An A-Z business package that includes full set-up, support and training on the machinery and software used
- Expected ROI in less than a year – every franchisee that has joined us till-date has ended up opening more than one location!
- Low franchise set-up costs
- Tech support from our National Support Centre
- Business management support and opportunities to grow with us
- Low up-front inventory costs
- Super high profit margin on our products!
- Network of more than 20 branches across Australia

Year Business Established
2017
Year Franchising Commenced
2018
History
MemoryBlock found its start eighteen months ago, in a single location at High Point Shopping Centre, run by an entrepreneur who believed in delivering a unique way to bring people's memories to life.

Since then, the company has experienced massive growth, and today, MemoryBlock is the world leader in Block Printing with more than 20 locations in Australia alone.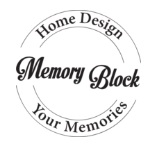 Find out more at the MemoryBlock Franchise Information page