Summary
Orangetheory has taken the world by storm. We've got over 800,000 members, across more than 1000 studios, in 18 countries across the globe. And now we've landed in the Australian fitness market.
Location Details
There are a multitude of opportunities available within Brisbane and surrounding suburbs, enquire now to find out more!
Marketing support
Backed by a dedicated Australian support team you will receive support and advice throughout your journey with Orangetheory. This includes presale campaign and strategy to drive early leads and sales and ongoing support once your studio is open.
Training provided
In addition to access to a wealth of experience, training materials and recourses you will be also be inducted and trained personally by our Australian support team as part of the Collective Wellness Group family.

Skills
We attract franchisees with a range of skills from leadership, to finance, to communication and a strong work ethic. They're all passionate about innovation, driven to bring the latest fitness trends to Australians, and excited by a business opportunity with exceptional personal and financial reward.
Other attributes of our franchises include:
• Someone hands on and have knowledge to build and motivate teams
• Needs to meet min net worth & cash flow criteria
• Understanding of the market, culture and customer habits of desired territory
Length of Agreement
5 years + 5 year option
About the Opportunity
Orangetheory Fitness is a one-of-a-kind science-backed, technology-tracked, coach-inspired group workout. The unique combination of fitness, technology and science gets people moving and burning in an entirely new way.

Using heart-rate monitors and the science of excess post-exercise oxygen consumption (EPOC), members work to stay in a target zone. The result is the Orange Effect – more energy, visible toning and extra calorie burn for up to 36 hours post-workout. To get there, our members work out in intervals of cardiovascular and strength training comprising indoor rowing, treadmill training and weights. All our workouts are developed by a team of experts and delivered by dedicated, passionate coaches.

Orangetheory Fitness offers set time classes that generally hold up to 24 people.

Year Business Established
2010
Year Franchising Commenced
2010
History
In 2007 trained physiologist Ellen Latham brought together science and fitness in a revolutionary way. She called it the Orange Effect and started a U.S. studio to prove it.

Today we've taken the world by storm to become one of the most well-known fitness franchises on the planet. We've got over 800,000 members, spread across more than 1000 studios, in 18 countries across the globe.

And now we've landed in the Australian fitness market.

Awards
#1 in Franchise Times' 2018 Fast & Serious list
#6 in Entrepreneur Magazine's Fastest Growing Franchises list (U.S. 2018)
#48 in Entrepreneur's 2018 Franchise 500® (U.S. 2018)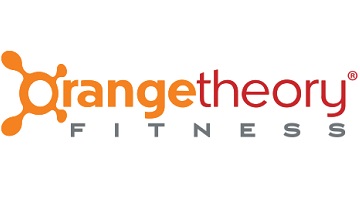 Find out more at the Orangetheory Fitness Franchise Information page