Internal Ref: Penrith 129k
Summary
Owner going overseas. Needs quick sale. The Drug Detection Agency is Australia's #1 provider of workplace drug & alcohol detection services. Impressive client list. Big established franchise Syd West
Marketing Fees
3% of gross
Location Details
Massive franchise territory covering large areas of western Sydney - centred around Penrith & includes Badgerys Creek airport, stretches past Katoomba, up to Richmond and down near Campbelltown. High growth area with existing client list.
Marketing support
The Drug Detection Agency NSW is part of the International Drug Detection Agency Group, a rapidly growing franchise network and brand. Clients include many large National & State companies so you benefit from many leads in your area. No charge for leads or referrals.

The master franchisee works with each franchisee to ensure their local area markting plans are robust and effective. A TDDA Business Development Manager also assists by working to source new clients that help to grow your business.
Training provided
TDDA NSW provide an extensive 100-day training package for all new franchisees. The training package is delivered both by internal staff and several external experts and starts with a 4-week induction program. The course covers a variety of technical and business skills required for the role. This is then expanded to operational training.

Following this the Master Franchisee provides one-on-one training with the franchisee in their home territory and the current owner will also provide transitional training & support.
Skills
TDDA NSW requires highly motivated and independent people to join the team to share in the success of this proven business model which enables you to operate with multiple testing vans and staff and to have an office with testing room facilities. You can start by yourself and quickly build a strong client base and team around you. There's no need to have previous experience in the drug testing field.
Length of Agreement
Full 5 years with a further option for another 5 years. Just think of the growth in this part of western Sydney over the next 10 years.....this territory has huge growth potential.
About the Opportunity
About the Penrith franchise:

This is the largest franchise territory for TDDA in metro Sydney. Purchased 2 years ago for $200,000 when there were no clients, the current owner is now selling for only $129,000 as he has to urgently go overseas for family business. The difference is this area now has an established client list and there continues to be strong business & industry growth in the territory which stretch past Katoomba, up to Richmond, east past Penrith & south almost to Campbelltown. Within the area is Badgerys Creek airport.

About TDDA:

Drug & Alcohol use is costing Australian businesses $5.2 Billion a year in hidden lost productivity & absenteeism.

Driven by this growing need in the workplace and community, The Drug Detection Agency (TDDA) is rapidly establishing itself as the largest and most dominant provider of workplace drug detection services in Australia & New Zealand with a fast growing list of major corporate clients and brands.

TDDA provides the following core services:
- Drug & alcohol policy development
- Drug & alcohol training & education programs
- Mobile onsite drug & alcohol testing
- Pre-employment drug testing
- Property Methamphetamine inspections

Tests are typically urine, oral fluids or hair tests (breath alcohol is also included).

With workplace drug screening becoming a necessity for most businesses for safety, legislative compliance & productivity reasons, this creates opportunities to win contracts with local, state and national businesses as well as various government organisations. You will also benefit from state office support and large scale clients that need services in your area.

TDDA NSW requires highly motivated people to join the team to share in the success of this proven business model which enables you to operate with multiple testing vehicles & staff and eventually have an office with testing room facilities. You can start by yourself and quickly build a strong client base & team around you.

Also as a franchisee with the TDDA group, you will continue to benefit from access to cutting edge testing techniques and products supported by group research & development that keeps TDDA at the forefront of global and industry standards for workplace drug testing.

If you are looking for an industry that is in the early stages of a massive growth cycle with enormous medium to long term financial rewards, then contact us now to find out more. You can step into one of the biggest franchise territories for TDDA and hit the ground running with an existing client list and momentum.

Year Business Established
2005
Year Franchising Commenced
2011
History
The franchisor (International Drug Detection Agency - IDDA) started in New Zealand in 2005 and is now a mature business boasting many successes and prominent clients. In 2011 TDDA was established in Australia, and with growing demand to service national and multi-State companies, TDDA franchisees now cover all major states across Australia to offer clients a complete national service.

The IDDA & TDDA team includes franchisees from a variety of industry backgrounds.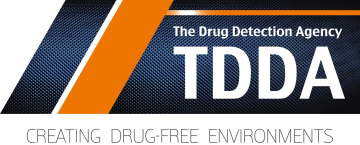 Find out more at the The Drug Detection Agency NSW (TDDA NSW) Franchise Information page