Summary
Two Franchises for the price of ONE. Jim's Pressure and Window Cleaning! We desperately need Jim's Window and Pressure Cleaning Franchises in the Geelong area. Currently turning away work!
Location Details
We are a mobile business and have new territories available throughout Geelong.
Marketing support
Most of the advertising is done by your franchisor, these may include Online advertising, Yellow Pages, Flyers, Radio/TV. Most of the time we have more work than we can handle. You also have the opportunity to advertise locally in your own territory
Training provided
Exclusive 5 day Jim's Group training is provided in Melbourne National Headquarters. We will teach and show you our systems and software. You will also get to meet Jim Penman and he will explain how he started - you will get to meet our CEO and other franchisees & franchisors in the group
Length of Agreement
All our franchises come with a 20 Year Agreement. Within the 20 year period - you have the option to sell your business at anytime.
About the Opportunity
$5,000 DISCOUNT FOR LIMITED TIME ONLY!
NORMALLY $33,000 - DISCOUNTED TO $28,000!!!

We are proud to announce that Window & Pressure Cleaning Divisions are merging together.

Why don't you be your own boss?

How would you like to be your own boss, with an award winning, well respected and worldwide franchise that is highly known for their outstanding customer service!

To ensure your success and high achievements, we will provide you with ongoing support, all equipment, systems and training. Our business offers flexible working hours, to suit you and your family's needs.

Jim's is the largest home service franchise groups in Australia, and is a house-hold name. This is a fantastic opportunity to join this well established business, whilst earning you a great income.

Our Window & Pressure Cleaning franchisees are highly motivated and specialised in glass and window cleaning, offering a professional service to commercial, industrial and domestic clients.
Utilising the latest high pressure cleaning equipment, our operators are able to expertly high/low pressure clean residential & commercial buildings, driveways, roofs, gutters, fascia & eaves, paving, pathways, outdoor timber & pergolas, tiled areas and remove mould and dirt. Client satisfaction drives us the best.
Consider these benefits:
*The business has already been proven to work.
*You are fully trained in all aspects of the business.
*The Jim's brand is established and well recognised.
*Marketing tools and ad campaigns are provided
*Franchisees receive ongoing support from their franchisors
*Be your own boss
*Flexible hours of work! You choose your own days and hour
*Secure your future by being a franchise; we hope to even further strengthen our brand, and continue our growth within the industry. We'd like to extend to you the opportunity to own your own business and join in our success.

Jim's Group was recently awarded the 'Best franchisee for under $50,000 investment' enquire today and see why.

For more information, please submit an enquiry. Call us Now 131 546
VERY IMPORTANT Please include your telephone numbers, email and full address

Year Business Established
1997
Year Franchising Commenced
1997
Awards
Australia's Best Rated Overall Franchise – 2020

Ranked Top 10 for 3 Major Categories – 2019
• Support
• Brand
• Lifestyle

*As per 10 Thousand Feet Research.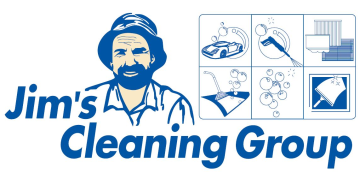 Find out more at the Jim's Cleaning Group Franchise Information page