Summary
Jim's Cleaning Sturt is an established business complete with an extensive client list! This oppotunity allows the purchaser to hit the ground running! Call 131546 Top 10 BEST Franchise.
Location Details
Only a limited number of territories are available in surrounding Adelaide suburbs.
The Jim's Group is currently turning away over 100,000 potential jobs as there is not enough available franchisees to service them.
Marketing support
Having the Jim's name behind you will take you to a level far above the competition and your work, prices and customers will reflect this.

Franchisors ensure that your business is promoted in the best possible way for your local area, overseeing advertising and marketing in your region, all of which is designed to maintain and grow your business and the Jim's brand for you.

Advertising may include Online advertising, Yellow Pages, Flyers, Radio/TV. But you also have the opportunity to advertise locally in your own territory
Training provided
Exclusive 5 day Jim's Group training is provided in Melbourne National Headoffice. You will meet Jim Penman as well as other franchisees & franchisors in the group. This is a fantastic opportunity to see for the first time the power of the Jim's Group. You will receive all the information and skills you need to become a true business owner. You are provided with the basic building blocks of OH&S, business planning and customer service. You will also receive extensive on-the-job training to ensure you are capable of doing the most advanced jobs.
Skills
We don't require any qualifications or experience as all the training is provided. Jim's Cleaning suits anyone with an interest of providing great customer service.

If you're interested in working for yourself, enjoy making clients happy, want to be more active, healthier and have a better lifestyle then please make an enquiry to find out more.

Over 3,500 franchise owners enjoy the benefits of being part of the biggest services group in the world, including access to the best work, customers and national deals.
Length of Agreement
All our franchises come with a 10 Year Agreement. You will also have the option to extend your agreement for further 10 years at the end of your contract. Within the 10 year period - you have the option to sell your business at anytime.
About the Opportunity
Contact your local franchisor for a chat or to receive an information package call Jim's on 131 546 or complete the online enquiry form.

At Jim's Cleaning we understand that most people who join us are first time business owners who are not sure of the right steps to start and run their own successful business. We make it as easy as possible for our franchisees to start their own business, as well as providing a comprehensive support program for the life of their franchise.

A Jim's Cleaning business is a franchise, which means that while you own your own business, you will also receive the support of the Jim's Group to show you how to do things. You will be joining a 'team' of like minded people who you can learn from and share ideas.
Franchise owners come from all walks of life and from all parts of the globe but share the common goal of 'turning passion into profits'.

When you are your own boss you can choose your own hours and your own lifestyle. With a Jim's Cleaning Franchise, we remove the insecurities associated with setting up your own business, while at the same time giving you the independence to grow as big as you want.

One of the biggest reasons people join a franchise group rather than risking it on their own is that you are able to use an iconic identity to promote yourself. The Jim's logo is now one of the most recognised pictures in existence and members of the public know that Jim stands for quality, reliability and trustworthiness.
When you invest in a Jim's Cleaning franchise you represent a great name which customers already trust and this means that you are half way to winning every job, before you even call.

Jim's Cleaning are arguably the best known general cleaning company in the cleaning industry. This builds a trust and expectation which means that many larger companies will contact us first for commercial contracts. We also find that the inherent security of using Jim's Cleaning is a welcome relief for childcare centers, schools, kindergartens and medical centers.

THE GUARANTEE
The Jim's Group knows how hard it can be to make the decision to go into business for
yourself. BUT we also know that our business works if you follow the system and are committed to looking after your customers and delivering a first class product every time.
And so we stand behind this by guaranteeing that every new franchisee, will receive a minimum value of work every week.

FINANCE AVAILABLE - You don't need all of the money to get started

We look forward to helping you achieve the lifestyle you always wanted!
Year Business Established
1997
Year Franchising Commenced
1997
History
Jim Penman sold his first mowing franchise in 1989 and the rest, as they say, is history.
Jim was a mowing man not only in the right place at the right time, but passionate enough
about customer service to earn his business a reputation that is second to none.

The first Jim's Cleaning Franchisee was signed in September 1994, which was also the first Franchisee outside the Mowing Division. Jim's Cleaning is still the largest Jim's Division apart from Mowing, and the largest domestic cleaning business in Australia.

Awards
Australia's Best Rated Overall Franchise – 2020

Ranked Top 10 for 3 Major Categories – 2019
• Support
• Brand
• Lifestyle

*As per 10 Thousand Feet Research.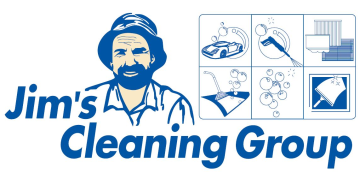 Find out more at the Jim's Cleaning Group Franchise Information page