Summary
In less than half a year, the business has grown new commercial clients through tender bids and promotional material. The business now has a blend of regular commercial and residential clients.
Location Details
Sandy Bay Central
Marketing support
Most of the advertising is done by your franchisor, these may include Online advertising, Yellow Pages, Flyers, Radio/TV. Most of the time we have more work than we can handle. But you also have the opportunity to advertise locally in your own territory
Training provided
Exclusive 5 day Jim's Group training is provided in Melbourne National Headquarters. We will teach and show you our systems and software. You will also get to meet Jim Penman and he will explain how he started - you will get to meet our CEO and other franchisees & franchisors in the group.
Length of Agreement
All our franchises come with a 10 Year Agreement. You will also have the option to extend your agreement for further 10 years at the end of your contract. Within the 10 year period - you have the option to sell your business at anytime.
About the Opportunity
$1150pw regular clients (commercial and residential) including 2 x vet hospitals, professional offices and a retail outlet.

OPTIONAL:
Vehicle: Renault Kangoo van fitted out with storage compartments 20,000kms: $10,000+GST

Orbot Sprayborg & Orbot micro multi surface (floor) cleaning machines: $6500+GST

To contact your local franchisor for a chat or to receive an information package call Jim's on 131 546 or complete the submission form at the bottom of this page.

A Jim's Cleaning franchisee can come from any background and work/ life experience. No cleaning experience is necessary as comprehensive training is provided. Franchisees need the desire and motivation to run their own business, a good work ethic and good communication skills. If this is you then contact us for a free information pack below.


B. Everything is included in the purchase price:

● Work Availability Guarantee
● On road training & theory training
● Uniforms & equipment
● Stationary and promotional material
● Access to discounted mobile phone plans, insurance and fleet discounts for vehicle purchases.

Jim's Cleaning franchisees enjoy a great mix of work and choose what type of work they want as well as where & when they work. Franchisees in Jim's are not restricted in the services they offer. They are free to clean commercial & domestic properties and access all types of leads that are generated through our advertising.


C. At the Jim's Cleaning Group we often say that the customers are ready and the systems are waiting – all you need to do is take the first steps to:

• Earn more money
• Stop spending hours each day commuting to a job that you don't like
• Spend more time with your family
• Spend more time doing the things you enjoy
• Work for the best boss in the world (You)
• Grow a successful business
• Get fit while you work!


D. Opportunities exist for those wanting to grow large businesses or specialise in one particular area:

• Build & sell your client base for huge profits
• Big group buying savings on insurance, equipment & chemicals
• Wide range of customers incl. commercial, builders, domestic, real estates


FINANCE AVAILABLE - You don't need all of the money to get started

We look forward to helping you achieve the lifestyle you always wanted!






Year Business Established
1997
Year Franchising Commenced
1997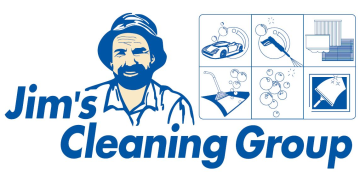 Find out more at the Jim's Cleaning Group Franchise Information page