Summary
Rare opportunity to purchase an existing Jim's Cleaning Franchise!! This is a fully functioning and profitable franchise - All the hard work has been done (4+ years) - WIWO. This is a split sale.
Location Details
Secret Harbour WA - Not limited
The designated territory is Secret Harbour, but you are not limited to that area for new work. It is a point on a map that shows where you prefer work. You can work anywhere in around the area or potentially relocate to your preferred area.
Marketing support
Jims Group is about supporting every franchisee because your success is important to everyone no matter who you are.
We provide marketing support as part of your monthly marketing contributions (fees).
The Franchisor is well versed in Ad Word Campaigns and is highly successful bringing in new leads (clients asking for services).
Individual Territory Facebook pages have been a huge success. You can be involved with its input or allow the marketing team to manage. It's that easy!
Initial promotional material is supplied.
Training provided
- You can do a trial day with the current franchisee or other where you can ask questions about the business to see if this is what you want, before you sign anything!
- 5 days Training in Melbourne depending on the status of Covid-19 or via video link, which will provide all administrative and ethos of the Jims Group, as well as meet the Divisionals and even Jim!
- First Aid Training.
- On road training for 5 days with the current franchisee.
- Further training as required by the franchisor, suppliers and franchisees.
Skills
You are provided with ongoing support and advice from the franchisors, other franchisees and suppliers. If you need further skills or training, we can provide that or find training options for you.

No experience is required. It is all about on the job training and ongoing support. You are not alone!

The franchisor has had decades of experience with all types of cleaning, the current franchisees are long term and willing to help.
Length of Agreement
You sign a contract for 20 years that can be renewed at no cost to you. You also have the option to sell at any time, you are not locked in to any date.
Why does the contract expire? Because businesses change over time and we like to keep things real.
About the Opportunity
HURRY - PRICED TO SELL - SHORT TIME OFFER

What a rare opportunity to buy an existing Jim's Cleaning franchise! It is available today! So hurry! Dont miss out!!

Clients waiting! Help us help them! We have more work than our group can handle!

What a great way to start your business, you already have work and the opportunity to get more work!

Apart from what has been said before.....What do you get for your investment?
- Your rights to the existing territory with the ability to work all areas (subject to conditions)
- Full training in our Melbourne National Headquarters (5 days) - dependant on Covid-19 status
- On the job training in Perth (5 days)
- Fit for purpose equipment
- Marketing with the option for you to be involved
- Support via the franchisor and other franchisees
- Sell or split sale at any time

Be your own boss! Expand your business! Employ! Work for the goals in life you want! Work the hours around your needs!

Jim's Cleaning Franchises are award winning, well respected worldwide and highly known for their outstanding customer service!

The Specifics -
Our franchisees are extremely motivated and offer a professional service specialising in cleaning from commercial, industrial and domestic clients.

For more information, submit an enquiry online or call us on 131 546
VERY IMPORTANT Please include your telephone number/s, email and full address
Year Franchising Commenced
2016
Awards
Australia's Best Rated Overall Franchise – 2020

Ranked Top 10 for 3 Major Categories – 2019
• Support
• Brand
• Lifestyle

*As per 10 Thousand Feet Research.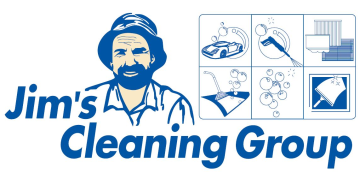 Find out more at the Jim's Cleaning Group Franchise Information page