Summary
We are turning away work due to not having a local carpet cleaning franchisee in Hobart. Enquire now and let us show you what you are missing out on!
Marketing support
Most of the advertising is done by your franchisor, these may include Online advertising, Yellow Pages, Flyers, Radio/TV. Most of the time we have more work than we can handle. You also have the opportunity to advertise locally in your own territory
Training provided
Exclusive 5 day Jim's Group training is provided in Melbourne National Headquarters. We will teach and show you our systems and software. You will also get to meet Jim Penman and he will explain how he started - you will get to meet our CEO and other franchisees & franchisors in the group.
Length of Agreement
All our franchises come with a 10 Year Agreement. You will also have the option to extend your agreement for further 10 years at the end of your contract at no extra cost. Within the 10 year period - you have the option to sell your business at anytime
About the Opportunity
Carpet Cleaning franchisees enjoy a great mix of work and choose what type of work they want as well as where & when they work.

If you'd like to:
• Earn more money!
• Stop spending hours each day commuting to a job that you don't like!
• Spend more time with your family!
• Spend more time doing the things you enjoy!
• Work for the best boss in the world (You)!!
• Grow a successful business!

Enquire about your own franchise today. Full training and ongoing support are provided.

Jim's Carpet Cleaning has become a trusted name, offering customers peace of mind and reliability.

With Jim's, customers know they have a dedicated business owner, local to their area and prepared to go 'the extra mile' to earn their repeat business.

Franchisees love the opportunity to work close to home and around family commitments. The carpet cleaning division offers a great business to many people not suited to outdoor work like mowing, and especially appeals to husband and wife teams.

To offer our clients a true 'one stop shop' for all their cleaning needs, specialized divisions have been created with expert professionals in general cleaning, carpet cleaning, window cleaning, pressure cleaning and blinds. These give all types of people the chance to build their own profitable business with the Jim's Cleaning Group - not to mention a complete commercial solution and the introduction of reliable, quality service and peace of mind into these industries.

At the current day, over 480 families across Australia now own Jim's Cleaning Group businesses, and earn great money while enjoying the best lifestyle on offer. Franchisees receive unparalleled support. We receive over 24,000 new jobs each year plus many times that in referrals, and as a franchisee you are able to generate your own business with our proven marketing tools.

At the Jim's Cleaning Group we often say that the customers are ready and the systems are waiting – all you need to do is take this opportunity in both hands.

For more information, please submit an enquiry now or CALL 131 546!

VERY IMPORTANT Please include your full address, email and telephone numbers
Year Business Established
1997
Year Franchising Commenced
1997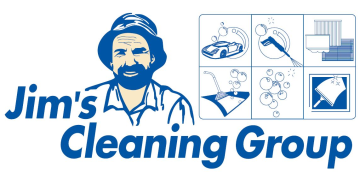 Find out more at the Jim's Cleaning Group Franchise Information page